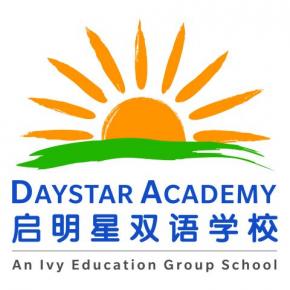 Daystar Academy
Beijing, China
Daystar Academy Beijing founded in 2002. Since then Daystar Academy has grown and now has over 600 students on roll ranging in age from 3 years to 15 years.
We are a inquiry-based bilingual school offering an infused curriculum based upon the Chinese National Curriculum standards and the US Common Core State Standards. Using the International Baccalaureate framework and philosophy of teaching and learning, students graduate Daystar with not only a strong international education, but with a deep sense of our Daystar core values.
Daystar Academy focuses on developing the whole child through cultivating empathy, building a strong sense of character, encouraging excellence in academics through two languages, English and Chinese, and building mastery in 21st century skills.
Our student body is diverse, coming from many different countries around. Our excellent teaching faculty are equally international representing 16 nationalities. They are a community of talented, passionate and committed staff with 25% of them having been at Daystar for 5 years or more.
We have strong global ties with various partners around the world. Daystar staff and leadership present annually at conferences around the world and have an incredibly strong partnership with our sister-school, Washington Yu Ying PCS located in Washington, DC.
Daystar had two campuses within Beijing. Daystar's suburban campus is located at northeast of Beijing's city center, and just fifteen minutes from the airport. This campus has extensive sports grounds and state of the art facilities to support all aspects of our curriculum. In the fall of 2017, Daystar Academy opened a second campus located in the heart of Beijing's embassy area, Sanlitun. The Sanlitun is a great location that allows our students to have many experiences outside the school. Many visitors comment on the atmosphere on all of our campuses which is open and friendly with students and staff working co-operatively together.