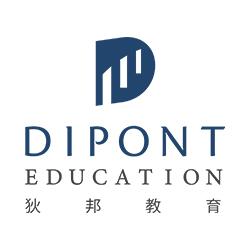 Dipont Education
Shanghai, China
Dipont has pioneered the delivery of international programmes for Chinese students since 2003. We manage a network of 26 international curricula centres based in some of China's top schools, delivering A Level, Advanced Placement or IB Diploma Programmes with over 6,500 students on roll.
Dipont are also developing a network of high-quality K-12 independent schools delivering bilingual programs. New campuses successfully opened in August 2018 - Nanwai King's College School in Wuxi and RDFZ King's College School in Hangzhou. Both schools were opened in partnership with King's College School, Wimbledon and two prestigious Chinese schools. In August 2020, we will open an American style bilingual school - Shanghai Huaer Collegiate School in Kunshan. Other new school projects (to open over the next 4 years) are currently in development.
Our schools extend from the north to the south of China with a high proportion located in the provinces close to Shanghai.
International Centres
Dipont-managed centres are located in a dedicated section of the host school and students transfer into the centres either in Grad 10 or Grade 11. Grade 10 is a preparatory year with IGCSE or a pre-AP program before students embark on IBDP, A Level or AP Programs in Grade 11.
One of the key aims within each centre is to adequately prepare our students for successful university careers and for life overseas, in part developed through international teaching methods that encourage critical thinking, debate and application of learning.
K-12 Independent Schools
Our schools provide an internationalized, bilingual learning experience for students aged 3 to 18. We are committed to an educational environment that makes the most of world-class facilities and combines the best of Chinese and western approaches to learning and academic excellence, supporting and developing students beyond the classroom with high quality advisory, co-curricular and residential programs. Students study the mandatory Chinese curriculum between Grades 1 and 9, delivered in both Chinese and English using modern pedagogy. Our pre-schools embrace an inquiry approach with a tailored curriculum combining international and Chinese curriculum standards. IGCSE, A Levels or AP Programs are delivered in the high schools.