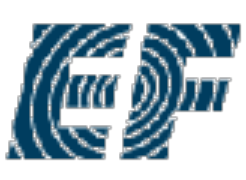 EF Tianjin
Tianjin, China
Imagine living and working in the world's fastest growing economy where over one billion people want to know what you know.
Embark on an adventure
As an EF Tianjin teacher, you can explore one of the world's most ancient civilizations and engage in the local culture as a true insider. We'll give you the opportunity to learn Mandarin, travel the country and meet fascinating people. With over 90 schools across 50 cities in China, EF Tianjin is looking for confident, native-speaking English teachers who are ready for an adventure of a lifetime.
Make a difference
There are more people learning English in China today than there are people living in the United States-and the numbers are growing every day. Teach at EF Tianjin and become a crucial part of this development. You will make a real difference to each student's life. Mastery of English opens up a world of opportunities for our students—to get better jobs, to participate in the global economy and to lead more meaningful lives.

Invest yourself
Whether you make it a year or a career, working in China is not only be a vehicle for your personal growth, but also an investment in your professional future. The experience you gain will expand your horizons and make you a more interesting candidate for graduate school or other professions. If you decide to continue teaching, EF Tianjin has comprehensive training and development programs that will help you realize your potential as a teaching professional.