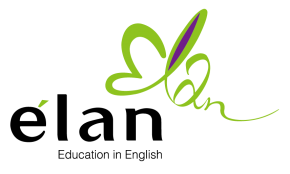 Elan School
Shunyi Qu, China
Time Education China Holdings Limited (TEC) is an English language arts and mathematics training service provider to children aged 5-12 in China. It currently manages centers based in the 3 major Chinese cities of Beijing, Shanghai and Shenzhen with its headquarters located in Beijing. In addition, TEC provides online assessments, learning solutions to students and teachers, and helps schools and learning centers build all-English libraries for Independent Guided Reading.
TEC was established in December 2012, and is the parent company for both élan schools and Playfacto centers. The first élan school opened in March 2013, and first Playfacto center in October 2013. Both centers were located in Shanghai. Having expanded rapidly, by the end of 2015, it is expected that there will be around 15 élan schools in operation.
TEC was affiliated with Time Education Co. Ltd. in Seoul, Korea which is the largest off-line education platform in Korea. TIME Education Co. Ltd. together with TIME Contents Co. Ltd. provide fully integrated education services and products combining offline education service, qualified contents and innovative technologies.
In early 2016, TEC was acquired by Country Garden Education Group, which is one of the largest private K12 school operators in China, with over 30K students and 5600 employees as of November 2016.
Our Mission
To nurture Chinese students with the best educational service, and cultivate their language abilities, improve their analytical, logical and creative capacity, and help them eventually become the most competitive international leaders.
Core Values
Be pro-active and positive in all situations. Always try your best to excel
Complete tasks efficiently and be results-oriented
Respect and help teammates work towards common goals
Perform reliably and take responsibilities for one's own decisions and actions