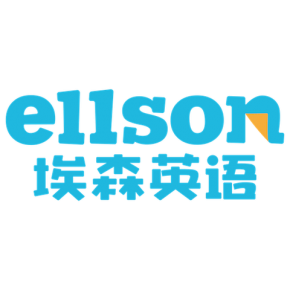 Ellson Education
Shijiazhuang Shi, China
A MESSAGE FROM US:
Hi! I'm John, Foreign Business & Training Director with Ellson Education. Ellson was started by former educators who weren't content with the Chinese public-school system and the mentalities encouraged in those classrooms. In China, it's not unusual to have 50-60 kids in a classroom to one teacher, and they're simply given information to memorize and regurgitate for tests. The kids usually have an incredibly taxing schedule, starting their days around 6 AM, continuing school till 5 PM, and then going to extracurricular activities until 8. Then they have to complete the homework they've been assigned throughout the day. There's usually little time for children to pursue things for their own enjoyment, or even to spend time with friends.
This is why at Ellson our emphasis is kids learning as kids! Our classrooms and curriculums heavily emphasize Project Based Learning (PBL), so lessons are always supplemented with songs, games, performances, and crafts. We work hard so that our students look forward to their classes at Ellson as a way of learning interdisciplinary English through having fun! We also emphasize critical thinking by using these activities to encourage kids to question and learn through their natural curiosity. This is the best way of ensuring that they not only gain knowledge, but retain it!
Having lived and taught in China with Ellson, I understand what an enormous step this is for many educators. It can be intimidating to move across the world and live in a new place, especially if you haven't learned the language yet. That's why I'm here, to be your advocate and liaison and help you make the transition to China. Part of the reason I chose Ellson years ago was because of how loving and helpful everyone in the company was. They went above and beyond to make me feel welcome, help me settle in, and assist me in everything from setting up a cell phone to showing me where to shop! You can expect this same level of personalized of care when you join our family and team.
We hope to hear from you soon!
John DeRienzo
MORE ABOUT ELLSON:
Ellson Education is a private English training school, partnered with Pearson Education (the foremost leader and distributor of educational materials in the world), Winthrop University in SC, Trinity College of London, and University of Oxford. We know that kids learn and retain knowledge best when they are engaged and having fun, so our classrooms are always full of laughter and smiles!
Ellson began in 2006 with the focus of bringing international-level English education to children throughout China. Since its founding, thousands of students have trained at Ellson, with many receiving awards and national recognition while competing in high-profile English competitions around the country. Currently with over 10,000 students, 200 employees, and 17 locations throughout Shijiazhuang, Chengdu, and Xintai, Ellson is quickly being recognized as one of China's best English training brands, and is among the most preferred brands by parents of young learners. At Ellson kids come first, and that's our difference!
We use the CLIL methodology (Content and Language Integrated Learning) and the Pearson Education curriculum set to ensure our kids receive the very best international level quality education. CLIL incorporates Reading Based Learning (RBL) and Project Based Learning (PBL), combining literature exploration, which encourages self-discovery and critical thinking, with content driven activities like crafts, games, and performances to ensure kids absorb and retain knowledge while having fun!
What's more is that we love our teachers! Happy teachers make for happy classrooms, and we do our best to make sure our foreign teachers have a great support base and the necessary training to make their time in China comfortable and memorable.
Since our company was founded by educators, we have the experience and insight in enabling you and your students for the future. Whether your goal is to add valuable experience and references to your resume, educate yourself in a new language and culture, or simply explore an exciting part of the world you've never seen before, you should teach with Ellson, a school dedicated to letting kids be kids and empowering them for the future!
Join us today!