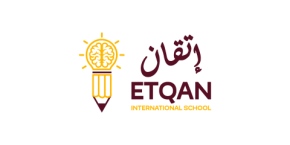 Etqan Global Academy
Doha, Qatar
BACKGROUND
EGA is a newly established, IB PYP accredited academy which offers an advanced education model in Doha, Qatar; the IB (PYP) in addition to the Qatari Curriculum for the Arabic Language, Islamic and Social Studies. We plan for natural growth up to grade 12 in successive years. EGA began operating in September 2019. Although a young school, the Operator of EGA enjoys over 15 years of experience establishing and managing international schools in the Middle East region.
EGA's education philosophy emphasizes inquiry, stimulates curiosity, and fosters comprehension and creativity. Students at the EGA acquire and practice strong leadership skills and develop a sense of global responsibility.
SCHOOL CAMPUS
The school operates out of a purposely built campus that comprises separate buildings for male and female students, one serves kindergarten to grade 9, and one serves G10-12. Total enrollment capacity of the campus is 2000+ students. The land plot size is 60,000 square meters, which is located in the Northside of Doha.