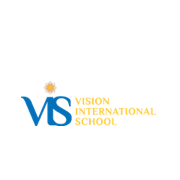 Vision International School
Al Wakra, Qatar
Vision International School is a PK through Grade 12 American curriculum international school situated in a modern, spacious and beautiful educational facility in Al Wakra, Qatar, a close suburb of Doha. This relatively new school opened in September 2014. Classes are coed in Pre-K, KG1, and KG2. Grades 1 and higher are single-gender and there are three divisions, Early Childhood, Boys' and Girls'. VIS is looking for teachers who are adventurous, creative problem-solvers who want to make a difference while shaping local leaders and global learners!
Qatar is the richest country in the world (according to Forbes Magazine) and was ranked the 10th safest as well.
A little bit about Vision International School:
We are in our 5th year.

We are accredited by the Qatar Ministry of Education ~ Qatar National School Accreditation (QNSA) program.
We are members of the Council for International Schools (CIS).
We are preparing for and anticipate becoming accredited by the Middle States Association for Colleges and Schools (MSA) in March of 2020.

We have mostly Qatari nationals as students.
We have more American educators than any other nationality.
There is a good spirit among our faculty and we have many good people in support roles as well.
Returning administrators include: myself, our Girls Division Principal, and our Curriculum and Assessment Director. Both of these administrators are top-notch in my opinion and I am looking for equally top-notch counterparts to lead both the EC and Boys' Divisions.
We are a Positive Behavior Intervention Systems (PBIS) school and this is relatively new for us. We have been challenged by some behaviors across the school which have brought us to launching an all-out school-wide effort. We have had some great beginning success and have had a number of celebrations in all three divisions to reinforce those academically, socially, and emotionally desired behaviors in individuals, classrooms, and grade levels too.
As our school is still growing, developing and establishing systems, we are focusing our search on experienced educators who are solid in their understanding of children, curriculum and accreditation requirements as we continue to document all that is required in order to become locally and internationally recognized.
We are owned by a well-respected and established Qatari family who is proud of our school.
We are well resourced and in a beautiful purpose-built facility.
Our staff housing is good and we generally take good care of our staff.
Our ideal teacher candidates are native English speakers who are single hires with no dependents.
Preference is given to teachers who are western educated, trained and/or credentialed.
We are an ISS developed school.
Thank you again for reading and reviewing this information. If after you have reviewed all, you are still interested in being considered, please send me a follow-up email and I will take a close look at your dossier.