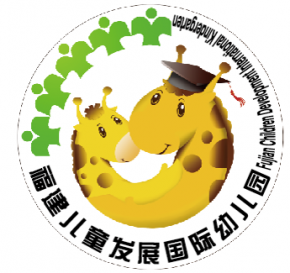 Fujian Children Development International Kindergarten
Fuzhou City, China
The Fujian Children Development Kindergarten was founded in March 2009 and inaugurated on May 2011. It is pioneered by the Fujian Children Normal College's International Chinese Volunteer Teachers who have returned after teaching abroad. It is a joint venture between the state and private enterprise aimed at promoting demonstrative teaching method for pre-school children, and will serve as a base for continuous experiments with new methodology bases for the National Hanban and National Overseas Chinese Affairs Office, Volunteer teachers pioneering and employment center, Chinese and foreign cultural education and developmental international bilingual kindergarten.
The kindergarten is located in the eastern side of Jinshan Park, Fuzhou City on Merrill Lynch bay Property, adjacent to the 630 acres of the original ecological Jinshan Park. with an area of 7000 square meters. The school itself covers an area of over 4000 square meters. The environment is natural, beautiful, comfortable and pleasant. The indoor and outdoor facilities and equipment are complete including the modernization of education and teaching methods. This includes 18 children activity rooms, 4 sports/ recreational grounds, 1 Early-Education classroom and 1 Early Child-Development Studio, Art Room ,Science Room, Music Room, Reading Room, Game Room, Home Livelihood Room, Sense of Integration Chamber, Botanical Garden, Animal Domestication Corner and so on. These facilities have provided favorable material conditions for children's development. The kindergarten has a work force of teachers returning from abroad with good morals, new educational ideas, strong operational capacity, and high comprehensive quality. They are full of vitality, love, and cooperation. The teachers have the courage to sacrifice; they strive to create a suitable atmosphere for the education of children development.
The Kindergarten is an example of school running with diversified curriculum, which has personalized instruction that meets international standards. Adhering to the basis of early childhood development, with reformation and innovation as the driving force, the school enhances the education quality at the core. The school cultivates a child's physical and mental health, and cultivates the harmonious personality development of children in kindergarten as the starting point and destination, so that every child will grow and learn with love and joy.
The prominent characteristic's of the Kindergarten are; full of vigor and vitality, high starting point and good quality, full support of the provincial and municipal governments and National Hanban, National Overseas Chinese Affairs Office, the Provincial League Committee and other departments and numerous overseas Chinese people. At the same time, based on the continuation of overseas education research achievements, the school continually carries forward the volunteer's spirit, enhancement of the service ability of education, realization of pioneering brand strategy; we continue to strive to be the radiant, lead and demonstrative effect of international education.
福建儿童发展幼儿园成立于2009年3月落成于2011年5月这是首创的在国外的教学谁后已返回福建儿童师范学院的中国国际志愿者教师。这是国家和私营企业旨在促进示范教学方法学前儿童的合资企业,并作为一个基地,新基地的方法为全国国家汉办与国家海外中国事务办公室,志愿者教师不断开拓尝试就业中心,中国和外国文化的教育和发展的国际双语幼儿园。
该幼儿园位于金山公园,福州市在美林湾物业,毗邻630亩原生态金山公园的东侧,有7000平方米,学校本身占地面积4000区域平方米,环境自然,优美,舒适宜人,室内和室外设施设备是否齐全,教育和教学手段的现代化,有18个孩子的活动室,4个运动/休闲场地,1早期教育教室, 1Early儿童开发工作室,美术室,科学室,音乐室,阅读室,游戏室,家庭生活室,整合商会感,植物园,动物驯化角等,都提供了良好的物质条件对儿童的发展。幼儿园教师具有国外有良好的道德,新的教育理念,业务能力强,综合素质高,充满活力,富有爱心,合作和牺牲的勇气回国的工作队伍,他们努力创造适宜氛围,为教育孩子的发展。
幼儿园是学校与多元化的课程,这说明个性化,符合国际标准运行的例子。秉承幼儿发展的基础上,改革创新为动力,以提高教育质量为核心,以培养孩子的身体和心理健康,儿童的和谐人格发展幼儿园的出发点和归宿,让每一个孩子成长,学习爱与喜悦。
幼儿园的办学特色突出,充满生机和活力,高起点,质量好; 全力支持省,市政府和国家国家汉办,国家海外中国事务办公室,省教育厅,省海外中国事务厅,团省委等部门和众多overseas中国人。同时,基于对海外教育研究成果的延续,发扬连续志愿者的精神,提高教育服务能力,实现创业的品牌战略,努力成为辐射,铅和国际教育的示范作用。