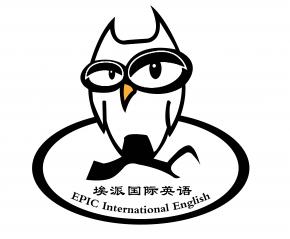 Huaian Epic International English
Huaian, Jiangsu, China
EPIC International English Institute, located in Huai'an City, is a leading service provider of English training and career development. EPIC aims to help children to build their self-confidence, critical thinking, and public speaking. We have revolutionized and innovated English language learning in our area by offering specialized courses that will not only teach you how to speak English well, but also to think critically and analytically. You will not find any English learning institution with higher standards and better staffed than we are.
De facto our institution is one of the fewest if not the only international enterprise in the area, as our founders and leaders are both Chinese and foreign, which make our style very unique and multicultural.
Our school was founded in 2013 in the center of Huaian City. The building includes three floors, our classrooms combine traditional Chinese architecture and European vintage decoration inspired from Harry Potter novels and movies. We take pride in the unique décor that gives our students and staff a memorable and magical experience.
Our curriculum is specifically designed to be deep and rich, covering a broad range of grammar and vocabulary. It smoothly combines different subjects and pedagogic styles (linguistic, phonics, Montessori, experiential and cultural activities).
We adopted and mastered new administrative techniques to enhance our management performance based on creativity, equality and discussion. Our characteristic way of making decisions and managing our team is based on simplicity, originality, independence and most importantly, fun. Teachers have autonomy to employ their preferred method and to be creative without deviating from our curriculum outline.
Our main teaching concepts are based on fun and multiculturalism to develop a wide range of life skills that will have a lasting effect on our students' personal growth, communication skills and social skills. These include goal setting, knowledge sharing, maturity, and responsibility. So, we design special yearly and weekly indoor and outdoor activities (science, art, hand craft, cooking international festival celebrations, and even traveling abroad).
Welcome to join our team!