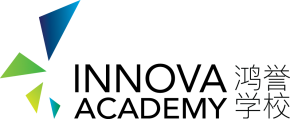 Innova Academy
Beijing, China
The Innova Academy will open in August 2018 and is designed to provide a future focused high quality international education to international and Chinese students in the rapidly expanding Chinese education environment. Innova Academy will implement a programme that incorporates the three IB programmes (PYP, MYP and Diploma) together with a focus on developing creativity, innovation and the OECD's 2020 Future Work Skills, UN Sustainable Development Goals (SDG). Innova Academy is committed to developing service and all members of tour community be active participants in making a difference in addressing the SDG's and in doing so developing leadership, character and social entrepreneurial skills. It also recognizes the importance of technology as a part of the way that we work, learn and interact and endeavors to optimize the use of technology throughout all aspects of the school and learning.
Innova Academy will seek authorization for its programmes with the IB and also work to becoming internationally accredited. The campus is designed for 1,000 students for Grade 1-12, including high quality accommodation for up to 200 boarding students. The Innova Early Years Center which opens in October 2017, is a part of the Innova Academy. The stand alone campus is located 10 minutes from the Innova Academy and will accommodate 180 students from 2-5 years old.
They are both located in the Yizhuang special economic development zone of Beijing, a modern designed area that is experiencing rapid growth and is home to many international and prominent Chinese companies. The Innova Academy campus includes an outstanding sports center, complete with indoor Olympic swimming pool, gymnasiums, recreation and fitness centers, sports fields and playgrounds.
Innova Early Years Center is inspired by Loris Malaguzzi's Reggio Emilia pedagogy and the International Baccalaureate Primary Years Programme. The Innova Early Years Center is led by a vision in which each child will be  'inspired to Wonder, challenged to Explore, supported to Create and empowered to Connect'. The Innova Early Years Center will open on 12 September and has been developed by a team of very experienced teachers experienced international educators and a start up team of experienced early childhood teachers. Our programme is designed to focus on the development of each child and tap into their innate curiosity and creativity to explore the world around them. At Innova Early Years Center, we appreciate the importance of environment in the learning journey both as a place to learn and as a provocation for learning. Classroom spaces have been designed with great care as collaborative learning areas for guided investigation and discovery. Resources and materials are carefully selected and introduced to provide high interest, sustain focus and to allow students to have ownership of their learning.  The flexible classroom spaces join onto a number of 'piazza's with special areas for STEAM and Maker learning and to explore and enjoy reading. There is also a learning kitchen complete with hydroponic 'harvest garden' for children to cook, along with spaces for music, dance, performances and physical movement. The Early Years Center also features a unique outdoor learning space where children can help create their own playground structures and interact with the natural environment.