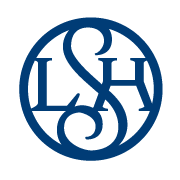 Internat Solling
Holzminden, Germany
Our Philosophy
Internat Solling is a private boarding school in Lower Saxony funded by a charitable foundation. The original reform concept of the school's founders—still valid today —was to facilitate the development of young adults through holistic education so that they become responsible citizens.
A sense of mutual trust, spirited cooperation and belief in each other as unique individuals are the very qualities that define how we live with each other. Our goal is to empower our pupils so that they can fulfil their dreams while also learning to be responsible towards themselves and society as a whole. We also strive to provide our pupils with orientation and to encourage them to pursue their intellectual curiosity and become motivated to perform. Our pupils learn to develop strong yet responsible personalities and remain engaged and conscious of their roles in tomorrow's society.
Location & Campus
Our boarding school is located in the beautiful rolling hills of Solling above the town of Holzminden in southern Lower Saxony. The venerable school building is situated on spacious grounds with 50 ha (125 acres) and is the home to our special education programme. Click this article to view a slideshow.
Our three large old buildings – Lower House (Unterhaus), Middle House (Mittelhaus) and Upper House (Oberhaus) – represent our central idea of life and learning: boarding rooms, teacher apartments, classrooms – all are located under the same roof. It is no coincidence that we have never had plans to separate the classrooms from residences of both the pupils and teachers.
History
If Internat Solling were to have been founded in current times, it would have called a parents' initiative. Thanks to the dedication and seed money from a group of mothers and fathers, our school was founded more than 100 years ago. This group was lead by Dr. Hermann Schmilinsky, a medical doctor from Hamburg, who encouraged four teachers to found their own school..
These four educators hat previously taught at Germany's first rural boarding school in Ilsenburg that offered new approaches in contrast to the typically authoritarian, militaristic approach of other schools during the Wilhelmine era. Following a dispute with this school's founder Hermann Lietz, they were dismissed but nonetheless remained dedicated to their educational reform concept wherein daily life is to be unified with learning and children are to be taught through the head, heart and hands. At the same time, they also sought a holistic approach to education within the larger context of man and nature. The creation of the first rural boarding schools (Landerziehungsheime) represented a break from urban living to what was then understood to be the healing forces of nature.
On 11 November 1908, the four teachers met for a goose dinner on St. Martin's day in Wernigerode, Saxony-Anhalt and decided to actually start their own school. It was no accident that they distinguished themselves from other rural boarding schools by founding a school more closely focussed on education. To this day, we still celebrate this occasion with a large goose dinner.