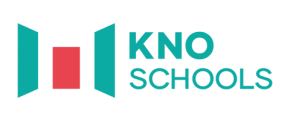 KNO Schools
P.O.Box 755, Mattrah Muscat, Oman
KNO Schools is a group of educational institutions who keep pace with the unfolding latest technological and pedagogical developments in the field of contemporary education. Their main mission is to build anew generation imbued with global human values while being proud of its local heritage and preserved culture.
Generation Alpha are more likely to develop 21st century skills that are needed to become competitive in an increasingly disruptive employement market. They should be well-equipped to confront challenges and be adaptive to the ever-changing environnement.
KNO believes that Knowledge, Nimblness and Open-mindedness can become catalist to better school outcomes, especially if education takes palce in a healthy and environmentally-friendly atmosphere.
KNO Schools integrate digitization into its operations to bring an innovative approach to pedagogy while support students, teacher and parents. Ensuring a quality curricula, dedicated experienced teachers with sustainable smart and green buildings are key success factor for future education.
For more information, please visit our website at: www.kno-tamkeen-edu.com
Latest Teaching Jobs

KNO Schools
Al Khaburah, Oman
License required