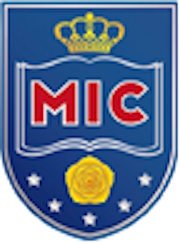 Majestic British Columbia International School
Foshan, China
Majestic British Columbia International School (MCBIS) is entering its first year of operation and their BC curriculum program will be housed in a new modern facility.
The school focuses on fostering creativity and challenging students to become engaged and self-directed learners. MBCIS is committed to this vision and has dedicated the resources and facilities to help students and teachers succeed.
Teachers can expect to be given ample preparation time for their lessons. Teachers can also expect smaller class sizes since the program will initially be offered to Grade 9 to 10 students. While at the school, you can expect to work in well-equipped classrooms with the latest technologies. The school has impressive facilities including 12 labs for Physics, Chemistry and Biology as well as a design studio/maker space and digital learning centres.
For the arts, there is a band room, rehearsal studios, a dance studio, art rooms and a Model UN conference room. And overlooking an adjacent river is the school's three-story library, which provides a calm study space for students. Even more, there's a full-size gym, an indoor pool, tennis courts, golf driving range and playing fields for students to enjoy.
The BC curriculum program is one of three English-language programs offered at Majestic International College.
Foshan is a modern city with a sub-tropical climate on the Pearl River in the Guangdong Province. The city is renowned for its lush foliage, green spaces and parks. You can hike, bike and enjoy the natural landscapes in and around the city. Cantonese is the spoken language in Foshan. It is the same language spoken in Hong Kong, and a familiar dialect spoken across many communities in BC.