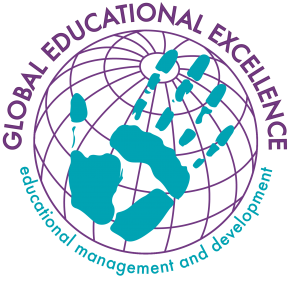 Modern Global International Schools
Al Riyadh, Saudi Arabia
Modern Global International School is in the north area of Al Riyadh, Saudi Arabia. The Academy is committed to teaching and enforcing high-quality academic standards for grades K-8 and an Early Childhood program for infants and toddlers. The Academy strives to cultivate a family environment in which students can grow and explore learning. Through smaller class settings, student-centered learning and various research-based practices, the Academy creates engaged and committed learners. Differentiated instruction supports and incorporates many effective traditional methods and strategies as well as combinations aspects of critical thinking, interdisciplinary instruction and several non-linguistic representations. In addition, the Academy uses a variety of instructional strategies such as reader's and writer's workshop, collaborative learning, individualized instruction and the use of inquiry-based learning.
Our Mission​
"It is our goal to make sure that your child has a great beginning in school, and is ready for the challenges ahead, laying a foundation for lifelong learning and academic success"
Our Philosophy
We believe that children learn best when they are involved in meaningful, purposeful activities that allow them to safety interact with their environment in authentic ways, constructing knowledge through planning, exploration, experimentation, and reflection.
"We believe that when home and school work together, children have the positive support system that they need to be successful."​