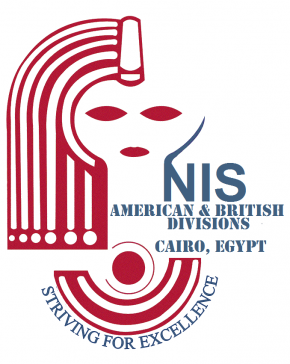 Nefertari International School American and British Divisions
Cairo, Egypt
Nefertari International School (NIS) is a private, coeducation school founded by Mrs. Nadia Hafez in 1996.
The British School adapts the standards of Cambridge Assessment International Education and the National Curriculum of England. The American School adapts the Common Core Standards of learning and the IBDP Division applies the IB standards, practices and assessment criteria. The school has also taken into consideration the standards required by the Egyptian Ministry of Education and Higher Education, teaching the National Curriculum of the Arabic Language, Arabic Social Studies, and Religious Studies (Islamic and Christian).
The school serves 2242 students from 4 years-19 years in those 3 divisions this academic year 2017-2018.
The majority of the students are Egyptians (98.7%) while 1.3% are expats.The school body is drawn basically from middle and upper middle families based around Heliopolis and its surrounding residential areas for NIS Cairo Branch and around 6th October city and its surrounding residential areas for NIS October Branch.
The school boasts a number of educational, artistic, sports and health related facilities that are aligned with its mission and purpose and provide for the needs of its students.
The school is governed by two main bodies; the Board of Governance and the Board of Directors. Each board has its duties and responsibilities. The Board of Governance is mainly concerned with the general school policies and decisions, while the Board of Directors is responsible for the daily school functions. Both boards work and report to the chairperson.
The academic school year lasts 10 months (36 weeks/180 days), beginning late August and ending late June.