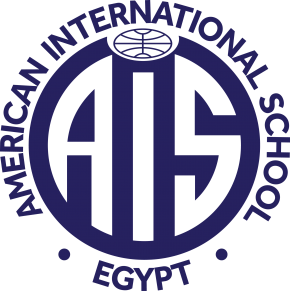 American International School in Egypt (West Campus)
Sheikh Zayed City, Egypt
AISE West opened in 2009 in Sheikh Zayed City and offers places to students in Pre-Kindergarten to Grade 12. Serving a predominantly Egyptian community, the school has grown steadily to encompass the whole range from Pre-K to Grade 12 and currently we have 1380 students enrolled with the expat community steadily growing. AISE West is fully accredited by the Middle States Association of Schools and Colleges, the Council of International Schools, and the Egyptian Ministry of Education. As an IB Worlds School we are authorized to offer the International Baccalaureate Diploma in Grades 11 and 12, complementing our American High School courses which follow the Virginia State and Common Core Standards of Learning and is designed to prepare students for entry into highly competitive colleges and universities in the United States, Canada, Europe, the Middle East and beyond.
The attractive campus is located in a peaceful suburban setting about 12miles from Cairo's center. We are an American International School with strong links to the local community and culture. Sports, vibrant visual and performing arts programs, and a strong commitment to service complement our academic life and international outlook. In Elementary School, our students are given many opportunities to participate in after school activities. In addition to swimming lessons and ballet, our teachers organize various activities throughout the year, including dancing, singing, arts and crafts and ball games like four square. These activities are for students from grades 1 to 5 and are mixed grade levels, which gives students the chance to meet and interact with students outside their immediate peer group. In Secondary School, our students also have many opportunities to participate in after school activities such as the Model UN. Our secondary studets are also offered the opportunity to take part in the Week Without Walls extracurricular travel program.
AISE West will welcome applications from qualified and experienced (3 years minimum) teachers who are looking to make an immediate impact to our students learning journey.