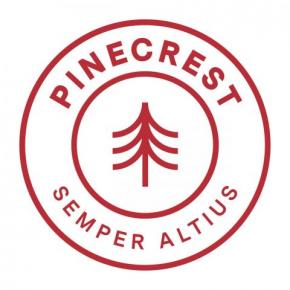 Pinecrest International School
Mexico, Mexico
We are a Catholic, bilingual school that seeks to train Christian leaders with the tools to unleash their full potential, capable of facing the challenges they will have in life and contributing to the good of their family and society.
We celebrate the talents of each student, which make them who they are, as well as the rhythms in which they learn, develop, and excel. We believe that the student is the protagonist of their learning and the entire educational community, together with their family, accompanies and guides them to reach their best version.
We are part of the Semper Altius Network, an international network of Catholic bilingual schools that implement the educational model of the Regnum Christi movement in 19 countries in America, Europe, and Asia. We have 65 years of experience and more than 70,000 graduates.
We are accredited by COGNIA®, the largest educational accreditation institution worldwide. This recognition validates compliance with standards for school leadership, learning, and resource management related to the proper functioning of the institution, the creation of effective learning environments, and the achievement of educational results.

Having this accreditation allows us, in addition to complying with international standards, to issue school reports and certificates valid in other countries, and it is, to a large extent, what endorses us as a true International School.
Latest Teaching Jobs

Pinecrest International School
Mexico City, Mexico
License required

Pinecrest International School
Mexico City, Mexico
License required