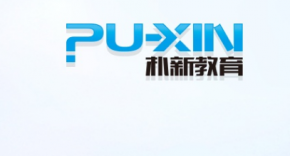 Puxin Education Shenyang
Shenyang, China
Puxin Education Science and Technology Group was formed in September of 2014 by Mr. Shayunlong, Who previously was the Vice President of the New Oriental Education and Technology Group. Focusing on developing a direct and practical education, the Puxin Education Group offers the following programs to students at various levels, from preschool to postgraduate studies: K12 training, Overseas study exam training, application for studying abroad, Quality-oriented education, education training industry operation management system development, online education product development as well as may other high quality educational programs.
Currently, Puxin Education Group has more than 50 branches in over 30 cities in China, including Beijing, Shanghai, Guanzhou, Shenzen and Shenyang and has nearly 12,000 faculty members. Within two years, through investments, acquisition integration and self-establishment the revenue scale came to billions of CNY. Puxin Education Group has fundamentally improved it's operating efficiency by establishing choice management and system ouput, reengineering it's business to aproximate with the commitments of quality education and by it's detailed orientation.
Within China's various education training market, Puxin Education has grasped the industry pulse accurately and through exploiting the advantages of the capital and operation there is an infinite possibility for it's future developments.
Puxin Education spent 80 million GBP to purchase Global Education from PEARSON EDUCATION LTD in August of 2017, and it is preparing for listing on NASDQ Stock Exchange at the beginning of 2018.
Puxin Education Shenyang is going to launch a High-end Foreign English Teacher program for kids from 3 years old to 12 years old. As a branch of Puxin Education, our curriculum has a unique methodology which combines a native speaker approach of inquiry-based learning that develops thinking skills with an ELT grammar and skills syllabus. We make our students develop the communications skills and thinking skills they need for success in the 21st century. we combines the language support that non-native speaker children need with the inquiry-based learning approach to creates young thinkers with great futures and meet the expectations of global parents and is in conformity with local education regulations. Puxin Shenyang aims to help children to build their self-confidence, critical thinking, and public speaking.