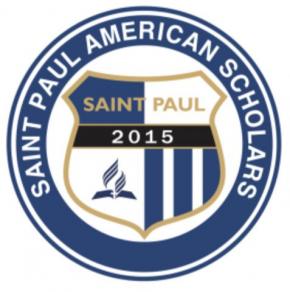 Saint Paul American Scholars
Seoul, South Korea
SPAS began in the summer of 2015 as a small English immersion school offering an American-style education. Over the past few years, we have continued to grow, but our commitment to offering an exceptional education that strives for global mindedness, critical thinking, and mutual responsibility remains steadfast.

We currently have 12 full and part-time qualified and dedicated educators. They teach grades 1 to 9 and are the backbone of our school.

To help meet our goal of global-mindedness, SPAS also offers Chinese classes. Both of our Chinese teachers are native-speaking, highly qualified teachers from China.
In addition to our exceptional educators, we have a wonderful Parent-Teacher Organization that meets regularly to address the needs of both the parents and the school.

At SPAS we recognize that education is a three-legged stool; the teachers, the parents, and the students. The key to our growth and success is the strong level of parental support we receive.
Mission
SPAS inspires our students to possess global mindedness, be critical thinkers, and mutually respect others.
Vision
To keep up in the ever-increasingly interconnected and competitive global environment, SPAS strives to nurture global leaders. In addition, we strive to cultivate a generation of creative, independent thinkers who will become future leaders in the 21st century.