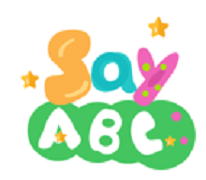 SayABC
Beijing, China
SayABC Overview
Cultivate confidence in every child to find a world full of possibilities in English. SayABC provides an international learning experience for 5-12 year old children in China. Headquartered in Beijing, the company offers one-to-four online class taught by certified teachers.
About SayABC
SayABC is backed by tier-one investors in China and in the US and is a dynamic and fast-growing online education platform that strives to bring the highest quality ESL learning experience to millions of young learners in China.
Our Product
We teach students between 5-12 years old, a time when the brain is particularly receptive to language learning and social interactions.
Our World Series
Our World's student materials bring together fun and fascinating information about the real world, supported by stunning National Geographic images and specially-created videos to motivate and enable young learners to learn English. In each Our World level, young learners are exposed to:
Language presentation and practice
Songs and games
Video activities
Global values
National Geographic Values and Mission pages
Our World Readers
The Our World Readers support the language covered in the Student Books, encourage reading for fun, and bring storytelling into your English language-learning classroom.
With readers for all six levels of the series, including original stories, folktales, myths and non-fiction from around the globe, the Our World Readers are a great way to reinforce and consolidate the key language introduced in the Student Books.