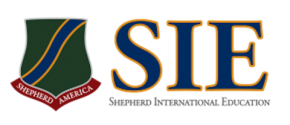 Shepherd International Education Group (SIE)
Seoul, South Korea
Hello and welcome to Shepherd International Education. We are an accredited English-immersion international institution located in Seoul, South Korea. We cater to a wide range of students, from kindergarten (SIEK) to elementary, middle, and high school (SIE). We pride ourselves on our global outlook, diverse staff, and commitment to a pedagogically sound education.
At SIE, we believe that students are successful only when given a safe and nurturing environment. That environment should include high expectations, excellent instruction, consistent discipline, and a caring atmosphere. At the same time, the institution must commit to working together with families for the best outcome for the child. We always do our best to provide each student with this type of experience. In return, we ask students to make good choices and to show respect for themselves and others.
The end goal of SIE is to prepare students for competitive universities, but we aim to instill the values of diligence, critical thinking, and leadership. We are a tightly-knit community focused on excellence. We have great teachers, friendly students, and a beautiful campus. The absolute best way to experience what SIE has to offer is through a visit to campus at any time.