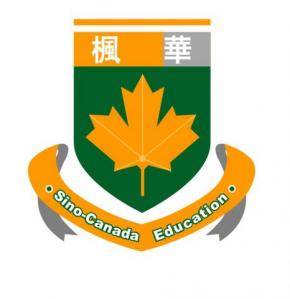 Sino-Canada High School
Luxu, China
Sino-Canada School,
Sino-Canada School, located in Luxu, Jiangsu, China is a private boarding school offering Chinese and British Columbia curricula.

Sino-Canada's high school program is registered and inspected by the BC Ministry of Education and has been recognized as a top BC Offshore program in China.

We are proud of our ability to offer our students a truly authentic western experience.

Sino-Canada started its first academic year in September 2003, with an inaugural class of 140 grade 10 to 12 students. Sino-Canada now boasts a population of over 2100 students in the primary, junior and high school programs.
Our Location
Sino-Canada School is located in Wujiang, Jiangsu province. We are about 60 km from Shanghai's city center and 50 km from Suzhou's city center. The actual campus has some interesting history. The land and many of the buildings still used today were once part of a theme park called Frobel Land. Remnants of Frobel Land can still be seen around campus. Looking at the satellite image of campus (below) you can still see what used to be the go-kart track and star-shaped flower gardens.

Currently, we have two main teaching buildings. One building is used exclusively for the BC and BC Preparation programs, and the other is for the Primary, Junior, and Chinese programs. The BC Program building has 50 BC classrooms, each outfitted with a projector and access to Wifi. In addition to our classrooms we also have 5 computer labs equipped with 30 computers each, a Physics Lab, Biology/Chemistry Lab, Music Room, Drama Room, Dance Studio, and a Lecture Theatre.
Separate from our teaching buildings is our gymnasium, Aquatics Center, and theatre. Our gym is 2200 square meters, with indoor courts for volleyball, basketball, badminton, and handball. The Aquatics center, or Natatorium, is equipped with two fully functional swimming pools, and an additional weight room. Finally, our theatre is stocked with all necessary electronics equipment and houses 400+ guests for all of our musicals, shows, competitions, and awards ceremonies".