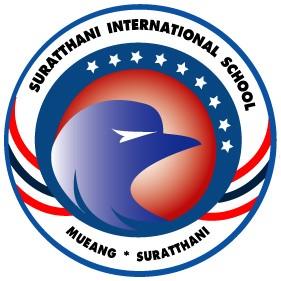 Surat Thani International School
Surat Thani, Thailand
Surat Thani International School (STIS) is proud to be the only international school in the city of Surat Thani. We are an innovative, productive, and rewarding high quality academic institution for our students, parents, and teachers. We use the California Curriculum/Common Core as our base curriculum, as well as an in-house curriculum comprised of some of the best world-wide standards, plus high quality academic mateirials, to achieve school-wide learner outcomes of Global Citizenship.
STIS was founded in 2014 by Peter Meltzer and Jaksanee Suteeisariyakun, a husband and wife team with over a decade of experience in education in Surat Thani. Since then, the school has grown every year and now has a staff of 16 happy western teachers from the U.S., Canada, and England, as well as 19 of the very best Thai teachers in the town. We have a maximum class size of 20 students and teachers are able to create real relationships with their kids. With an enrollment of 215 students, our school is a real community where everybody knows one another and we all work together and support each other every day. The students are well behaved, fun, intelligent, and eager to learn. We provide plenty of resources, top quality textbooks and supplemental materials, Thai teaching assistants, a modern and air-conditioned learning environment, teacher empowerment, a teamwork mentality, a very friendly work atmosphere, and a focus on active learning, collaboration, and creativity.
Surat Thani means "the city of good people" and is a medium size Thai city with a small-town feel. In Surat, you can enjoy a true Thai cultural experience while having easy access to western conveniences. The people are peaceful, welcoming, and friendly. The famous Thai smiles are authentic and plentiful. Surat Thani is known as the hub of the South and is ideally located for easy weekend trips to any of the famous Thai islands and beaches, as well as nearby national rain forest parks. The food in Surat is known as being some of the best in the country and a good meal is always easily accessible and inexpensive. Surat Thani is not a tourist destination and enjoys a low cost of living. It is a very nice place to live with opportunities to experience real Thailand, as well as conveniently access some of the most famous beaches in the world in just a few hours.
STIS teachers and staff are a team of deeply committed educators who are striving to make sure our students love learning and are prepared for the future. In all areas, STIS works hard to fulfill its core values of "Creativity, Critical Thinking, and Community". STIS administration, teachers, and students are confident in their roles, understand the purpose of what they do, and consistently strive to be creative in making education more engaging and effective. It is a true community of teachers, parents, students, and administrators working together to create the teaching and educational experience that many are searching for. As STIS continues to evolve, we are increasingly committed to our goal of being the best school for teachers and students.
We hope you will take a look at our school and come teach with us!