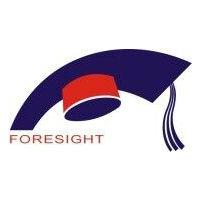 Tianjin Foresight International Education
Tianjin, China
About Tianjin Foresight Education
Our company, Tianjin Foresight International Education Consulting Co., Ltd, is a state-owned organization which has the Qualification of Intermediary Certificate of Recruitment of Foreign Experts (A3 1290005), granted by the State Administration of Foreign Experts Affairs, P.R. China.
We do the foreign teachers out-sourcing for the schools, colleges, and universities in Tianjin of China. We can help them recruiting ESL teachers, handle the visa with directly employment contract, as well as the pre post training, management of the daily life, that can reduce the cost and improve the efficiency for schools. We have a rich experience in offering excellent service to the prospective employees. So far we have about 200 out-sourcing foreign teachers andacademic staffs worked with us.
With management of Tianjin foreign experts affairs, our company was classified by A class organization that always recognized with good services and sincerity to foreigners.
About Tianjin
Tianjin is one of the four centrally administered municipalities. It has become the hub of communications of North China and the gateway of the capital city. It's the largest industrial city in North China and also the important commercial center and largest port city in northern China, which is rich in petroleum, natural gas and sea salt along the coastal area. After the China implemented its reforms and open policies, Tianjin is became one of the first coastal cities to open to the outside world. Tianjin is a famous historical city. The best known scenic spots and historical sites include the Panshan Scenery Area, the Tianhou Palace (Palace of Heavenly Empress), the Dule Temple (Solitary Joy Temple), the Great Wall at the Huangya Pass, and so on. Tianjin's folk crafts such as hand-made carpets, Yangliuqing's New Year Pictures printed from an engraved wood plate, Zhang's painted clay figurines and kite Wei, hold an important position in the China. Tianjin has also 11 concessions of the world; foreign villas are assembled in Wuda Dao District, which includes five main avenues of Machang Dao, Munan Dao, Dali Dao, Chongqing Dao and Chengdu Dao.