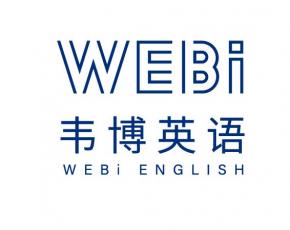 Webi English
Shanghai, China
WEB Education Group was founded in China in 1998. With nearly 20 years of experience in the field of education, we have become one of the leaders in the language training industry. We have many branches of schools that have different focuses ranging from adult student, young learners, IELTS and test preparation, and online courses. We have established a presence on international social media like Facebook and LinkedIn if you wish to do some research about our company.
Our English training centers for adults operate under the brand of WEB International English (WEBi), and have developed into one of the most recognized names in the field across China. As a teacher with WEBi, you will not be forced to work in the different brands that are part of WEB Education Group, unless you wish to do so. You can rest assured you will only teach the type of students we promote for our particular brand that interests you.
The teaching method we use incorporates a student-centered philosophy with a focus on active learning. Most of our students have a desire to improve their spoken English, so the class activities promote speaking with a focus on communication in a business environment. We do have students with a specialized need to improve other language skills like writing or vocabulary relevant for particular academic or business fields. We have a unique level of already established curriculum that provides new teachers with established lesson plans, but also gives our experienced teachers the freedom to develop their own activities to implement in the classroom based on the target language the students need for their planned track in our school.
At WEBi we offer 3 types of classes: Private Sessions with 1-4 students, Salon Classes with 1-10 students, and Social Clubs that are a less formal seminar-style class which size can vary greatly, but usually is around 20-30 students per class. For the two smaller class types, the students will be grouped based on a performance test of their spoken English to ensure that all participants can complete activities and communicate on the same level. Native English speaking teachers will only teach students ranging from intermediate to advanced levels of learners.
Our training centers are located in busy, central locations in vibrant parts of their districts to both attract the most students and to give our teachers the best possible experience of living and working in China. You can find a variety convenient shops (grocery, clothing, , restaurants (Chinese and International), and entertainment nearby each one of our over 120 centers across China. Also there will always be mass transit options near our locations. China has one of the world's best mass transit systems which enables you to quickly reach popular travel destinations near and far with relatively low cost.
We want to take care of our teachers, especially those new to China. Someone with WEBi will pick you up at the airport and take you to your hotel, which we pay for, and assist you with the visa process. Chinese staff will assist you with setting up your life in China by helping you find an apartment, set up a bank account, register with the police and do a medical check (both required for the residence permit to live and work in China). We can also provide a 10,000rmb start-up loan to help you get established in China once you arrive. If you are uncertified (no TEFL/TESOL/CELTA) we can reimburse the cost and even recommend some programs that will get you certified to teach ESL in China. You also have the benefit of more experienced and helpful foreign teachers (from the UK, US, Canada, Australia, Ireland, or South Africa) working and living alongside you in China.
Once you are on the job, we provide ongoing job training from the very beginning with opportunities for promotion within our organization. For high-quality teachers with experience, there are possibilities to be promoted to head teacher positions in our centers, or even in HR, training, and curriculum development at our headquarters. Your Chinese colleagues will also assist you and can teach you Chinese. At WEB you can expect a professional, modern work environment with friendly co-workers.
The benefit package includes competitive remuneration, including housing and travel allowances. Health insurance is included. You get paid government-mandated holidays based on the Chinese national calendar, plus 5 additional paid days off at your request, and a paid sick leave policy.
The workload is fair for the remuneration and benefit package we offer. You will be expected to teach up to 25 classes each week (50 minutes a class). You will have 5 classes per day, including weekends. As a language center catering to adults who have white-collar jobs, our students need classes outside of their standard working time, so the majority of your classes will be on weekends or evenings on weekdays. You will have 2 days off per week on weekdays.