Teaching in Yemen
Teaching jobs in Yemen
Obtaining a non-tourist visa for Yemen can be difficult, though not impossible. Teachers who wish to teach English in Yemen may be able to do so without qualifications, although a TEFL certificate is always an asset.
English teachers are in demand in the larger cities – from universities to governmental organizations and private language schools. There are international schools operating in the capital city of Sanaa, many of which use a combination of an American curriculum and local Yemeni textbooks and materials.
Teaching in Yemen — Hiring
The school year for private or non-profit schools starts in late August or early September and finishes in June. Schools will usually start recruitment for the coming school year in early spring. For openings to teach English in Yemen, start dates may take place throughout the year.
Living in Yemen
Yemen's cities contain an enormous amount of historical significance. Sanaa, the capital, is the world's oldest city and a UNESCO world heritage site. The city of Zabid is the birthplace of algebra, as well as the hottest town on Earth. Shibam – or "the Manhattan of the Desert" – in Wadi Hadhramaut features the first "skyscrapers" in history.  Yemen is also known as a fantastic place to learn and practice Arabic, as the Yemeni Arabic dialect is closest to Classical Arabic, and spoken by the majority of locals.
Teachers wishing to teach in Yemen should exercise caution and follow the travel recommendations of their government, as the country is experiencing political and civil unrest.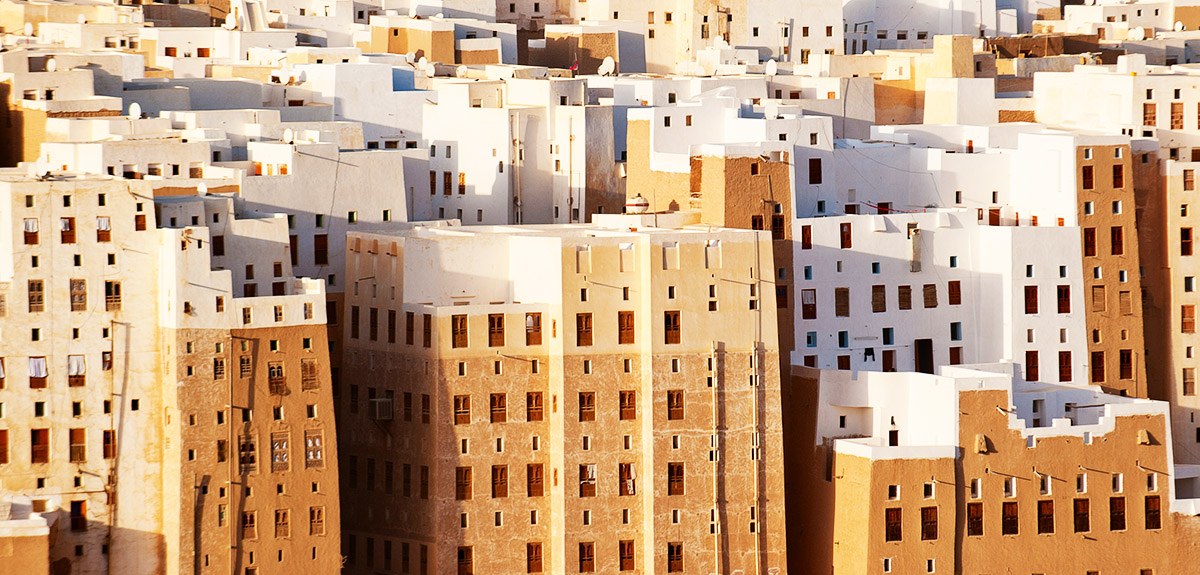 TEFL Certification for Private School Teachers
Many private schools in Yemen require applicants to possess a TEFL certificate. The University of Toronto's
TEFL Online Certificate
can help you become a leading candidate for some of the top Yemeni private school positions.
Teach in Yemen
Register for a teacher account to apply for teaching jobs in Yemen.
Yemen at a glance
Country information
Capital: Sanaa
Language: Arabic
Population: 18.7 million
Currency: Yemeni Rial
Government: Constitutional Republic
Quick facts
Modern Standard Arabic is the official language of Yemen.
Yemen is the only republic in the Middle East - the others are either classified as kingdoms or emirates.
Yemen shares borders with Saudi Arabia to the north, the Red Sea to the west, the Arabian Sea to the south and Oman to the northeast.
As Yemen is an Islamic country, alcohol is banned throughout the entire country.