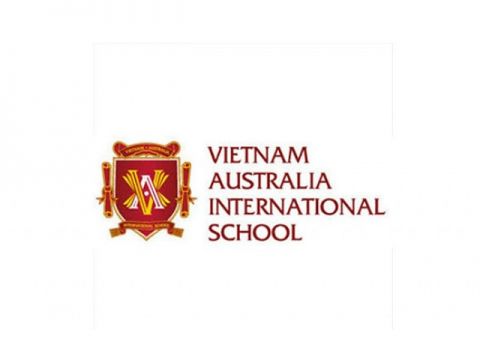 Featured Job
Academic Director
Vietnam Australia International School
Ho Chi Minh City, Vietnam
Housing Allowance provided
Incoming Flight Allowance
Bachelor

Teaching Credential/License
Visa/Work Permit
Health Insurance
Dependent Schooling (must speak Vietnamese)
Paid Annual Leaves
Reporting to the Academic Division Director / Principal, the Central Academic Director (CAD) is responsible for overseeing and managing academic matters in support of the delivery of the Cambridge Education Programme at VAS campuses. This includes leading a team of Central Academic Management Members and Group Curriculum Coordinators to provide a high-standard set of curriculum schemes of work every school year and train VAS teachers to deliver such curriculum. This also covers any curriculum development and improvement work, education quality assurance, and school accreditation.
In addition, the CAD is responsible for the continuity and effective delivery of all the services offered by the Central Cambridge Academic Team, including Timetable, Budget Coordination & Planning, Administration of Exams & Assessment, etc.
Specific areas of responsibility are as follows:
1. Curriculum model (scheme of work) and curriculum-related matters
Overseeing the team in charge to timely produce the curriculum scheme of work for all subjects and all grade levels in an offer by the School. This includes a complete set of the curriculum framework, learning objectives, scheme of work, and respective assessments
Reviewing and approving the recommendations/selections of all required textbooks and resources in support of the academic delivery of the programs curriculum area in charge; of generating yearly identical textbooks/resources list for the entire school
Maintaining regular updates of all academic policies/ procedures and develop additional policies/procedures to support the ongoing delivery of the school's education programs
2. School's self-evaluation reviews, resulting plans, and school improvement support
Consistency across the schools is vital across all VAS schools. To ensure this consistency of delivery and outcomes both academically and operationally, the Central Academic Director will oversee the set-up and functioning of a School Review Team, which forms an integral part of the leadership structure of VAS. The Team comprises representatives from VAS's various campuses and Central Management Offices and external experts/advisors (wherever relevant). Its crucial role includes developing, supporting, monitoring, and evaluating the effectiveness and impact of VAS's Annual Teaching & Learning Plan and its core values. The team will create a report that identifies strengths and weaknesses that need to be celebrated or addressed which, will lead to the creation of a school improvement plan each year that will be managed and completed annually by the campuses. The progress will be reviewed during the next review cycle. This will set the foundation for any future accreditation that the group decides to embark on.
3. Timetable & system-wide calendar construction and management
Leading the central timetabling and scheduling team to produce:
A system-wide timetable (TT) to improve the efficiency in resource deployment, both in terms of physical facilities and human resources availability. This TT system will link the timetable for the manpower plan and the curriculum needs (of both Cambridge and MOET programs). This includes maintaining, managing, and resolving all TT-related matters on a day-to-day basis.
A system-wide calendar for all VAS campuses that incorporate all individual calendars from different divisions/departments. This calendar will take preference over all events and activity planning by all related departments/divisions. It will be jointly agreed upon & approved by the Senior Management Team Members & Cluster Directors. This will also include all sales & marketing, and event activities. The campuses will develop their campus calendar based on this approved calendar. Timely update and communication of the system-wide calendar.
4. Budgeting and budget-related matters
Developing a budget planning & usage guide and managing the budget usage by all departments/individuals within the division to ensure it complies with the division's guide and the company's common policies as we support the activities plan the division in the best manner
Developing an equipment/supplies procurement guide and managing the order/procurement process by all departments within the division to ensure it complies with the division's guide and the company's common procurement policies as we support the activities plan of the division in the best manner
Developing a comprehensive guide on science lab equipment/supplies to support the order of science lab equipment/supplies by campuses; consolidating & coordinating the list of science lab equipment & supplies between campuses and Procurement
Consolidating & coordinating the list of PE equipment & supplies between campuses and Procurement
Assisting the Academic Division Director in developing comprehensive teaching staff model to fit the approved education program structures/pathways of the School, followed by detailed & regularly updated calculations of teachers to support the actual recruitment arrangements by HR and Clusters
Managing all teacher movements within a school year for the entire system to ensure the optimal utilization of manpower resources
Handling all ex-pat team payroll attendance data/processes and working hand-in-hand with Clusters and HR to ensure smooth coordination of such data/processes
5. Administration of exams & assessments, both internal and external
Consolidating and providing the Group Exam and Assessment Framework as the result of an agreement between the Central Academic Team and the Cluster Directors
Coordinating both the internal and external assessment preparation works including exam papers production, exam entries & registration, the printing of exam papers, overall monitoring of actual exams, etc. The actual organization of exams at respective campuses lies with the Cluster Directors.
Coordinating all facilities requirements to support the organization of exams. The responsibility for the actual physical set up of the exam facilities at the campuses lies with the Cluster Directors
Producing a Group Wide Timetable of the actual exams/assessment events and their reporting, parent/teacher meetings.
Timely updating and maintaining the active status and compliance of the Cambridge exam centers of all campuses within the VAS school system
Producing student performance reports for the individual schools and the entire group in support of school review and school improvement plan.
6. Other Duties
Chairing the Academic Board meetings of the school and providing follow-ups and administration of the Academic Board's affairs
Any other duties as assigned by the line manager and VAS Management from time to time
With six modern campuses, a large team of professional teachers, and experienced academic managers, Vietnam Australia School (VAS) offers a highly unique and integrated bilingual K-12 education system for nearly 7,500 predominantly Vietnamese students. With an increasing student base and curriculum offerings, we are excited to seek applications from qualified candidates to join our dynamic and professional teaching team.
VAS Vision
To be a growing school group of excellence, preparing students to be successful in life and higher education, whilst preserving Vietnamese values through a combination of National and International education programs.
VAS Mission
VAS will transparently set out its core values and empower all its stakeholders to fully apply themselves to achieve the highest standard in each of these values in a culture of continuous improvement.
VAS will deliver a harmonious combination of national and international education programs with a high level of English and Vietnamese language proficiency.
VAS will create a community of national and international managers, teachers, and staff who passionately and efficiently deliver VAS's education programs.
VAS will excel in communicating and engaging with parents to create a partnership where parents support teachers and staff to ensure that their children achieve their full potential.
VAS will provide its education programs to a growing number of students and in a growing number of locations sustainably and responsibly.
Please note that Teach Away provides information on behalf of schools and cannot accept liability for information provided or policies schools may adopt. Be sure to verify all details that apply to you, and check for the latest visa and work permit requirements. For any questions regarding job postings, please contact the school directly. Teach Away believes in diversity and inclusivity, and that everyone deserves to be treated with respect and be considered fairly and equally for employment. We ensure all schools we work with adhere to our pledge to promote inclusivity and diversity in education and recruitment practices.
Similar Jobs

Vietnam Australia International School
Ho Chi Minh City, Vietnam
License required

Vietnam Australia International School
Ho Chi Minh City, Vietnam
License required