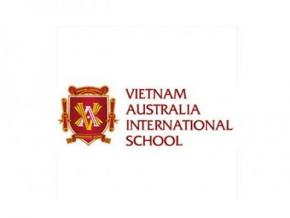 Vietnam Australia International School
Ho Chi Minh, Vietnam
With seven modern campuses, a large team of professional teachers, and experienced academic managers, Vietnam Australia School (VAS) offers a highly unique and integrated bilingual K-12 education system for nearly 8,000 predominantly Vietnamese students. With an increasing student base and curriculum offerings, we are excited to seek applications from qualified candidates to join our dynamic and professional teaching team.
VAS Vision
To be a growing school group of excellence, preparing students to be successful in life and higher education, whilst preserving Vietnamese values through a combination of National and International education programs.
VAS Mission
VAS will transparently set out its core values and empower all its stakeholders to fully apply themselves to achieve the highest standard in each of these values in a culture of continuous improvement.
VAS will deliver a harmonious combination of national and international education programs with a high level of English and Vietnamese language proficiency.
VAS will create a community of national and international managers, teachers, and staff who passionately and efficiently deliver VAS's education programs.
VAS will excel in communicating and engaging with parents to create a partnership where parents support teachers and staff to ensure that their children achieve their full potential.
VAS will provide its education programs to a growing number of students and in a growing number of locations sustainably and responsibly.