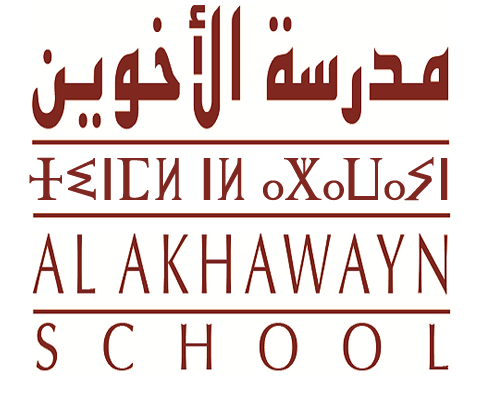 Featured Job
Director of K-12 School
Early Childhood, Elementary, Middle School, High School
Master
5 years of teaching experience
School Administration, Leadership, or a closely related educational degree
The Director should have a leadership qualification at the graduate level, especially state administrative certification
Working proficiency of spoken Arabic or French strongly desired
Salary and benefits to be discussed with the shortlisted candidate
Full medical coverage for self and dependents
Tuition-free study for dependants at the University subsidized tuition and fees for children attending the school
Access to paid professional development opportunities
Ifrane has been voted the 2nd "cleanest city in the world" and is a safe and natural environment to raise children in
30 minutes from the airport with budget airline travel to Europe
Access to multiple sporting opportunities
The Responsibilities of the Director Include:
Curriculum and Assessment Leader
The Director of the school works with subject leaders and teachers to ensure that the curriculum is vertically and horizontally documented. The Director quality controls and assures that each school division regularly updates online curriculum documents, plans corresponding lessons that unpack standards and skills and plan appropriate assessments to measure student progress and growth.
The school is a College Board Testing Center and the strongest candidates for the Directorship will have experience with Measures of Academic Progress (MAP), PSAT, Advanced Placement courses, and the SAT. Understanding of materials ordering, test administration, and post-testing procedures will be a plus.
Teacher Appraisal and Professional Development Needs
The new Director will have experience with appraisal systems and practices of teachers in the school. Understanding of modern 21st-century pedagogies, frameworks such as Marzano, Daniels, and others would be of benefit. The Director works closely with the subject leads and division level coordinators to conduct regularly scheduled observation cycles of teachers. The school runs the professional growth partnership where all teachers have a professional partner for collaboration and professional goal setting. The Director works to ensure all teachers, assistants, and staff have regular feedback and annual appraisal.
Depending on the needs of the observable qualitative data, stakeholder feedback, school strategic priorities, and accreditation need the Director plans for professional development seminars for the learning community that occur after school or during planned professional development days.
LMS Management and Data Analysis of Student Achievement
The Director ensures the Learning Management System (LMS) is appropriately configured with classes, grade settings, and archiving needs. S/He ensures systems are in place for regular student achievement data entry accountability at the level of class teachers. Attendance is quality assured and systems are monitored to ensure appropriate communication is facilitated between home and school. The Director works closely with the data manager to ensure that grades are archived, grade point averages are calculated, and tracks students who need intervention due to credit deficiency. The Director signs off on all transcript requests and authentications.
The Director, in collaboration with division leaders and subject leaders, will regularly analyze MAP, PSAT, SAT, and AP data to inform instructional priorities for grade levels and individual students. This entails communication of instructional priorities to teachers and the use of personalized tools such as Khan Academy, IXL, and Achieve 3000 to support student remediation plans.
Budget
The Director is responsible for budget planning, operational and capital purchase requisition requests. The vision for the use of school funds should align with the schools short term and long term strategic priorities. The Director shall meet with the University CFO to express and advocate school needs and oversee project and resource deliverables.
Communication
The Director will be an exceptional communicator with a high sense of emotional intelligence. The Director shall manage meeting various stakeholders ranging from students to parents, and teachers, to work towards conflict resolution and relationship remediation. Additionally, the Director sends regular e-memos to stakeholders to communicate school initiatives, scheduling, and conflict management. The Director reports to the Vice President of Academic Affairs at the University level and will need to be an exceptional communicator and advocate of school needs.
Strategic Planning and School Accreditation
The Director shall work on the current 5-year strategic school improvement plan and ensure regular progress is made towards the achievement of each improvement goal. The school is a NEASC candidate for accreditation and the Director shall have an understanding of the accreditation process and be responsive to the accreditation report feedback and recommendations as part of the school improvement process.
Al Akhawayn School of Ifrane was founded in 1995, and is an American Curriculum, co-educational K-12 school located in Ifrane, Morocco. The school is located in a beautiful "Swiss Style" holiday town of Ifrane, in the Atlas Mountains of North Africa where there are 4 beautiful seasons, nature, biking, hiking, skiing, and running trails.
Al Akhawayn school of Ifrane is part of the the prestigious, Al Akhawayn University in Ifrane, Morocco.  ASI enjoys access to the university campus and its state of the art facilities. We are at a very exciting time as the school is rapidly growing and seeking accreditation.  
Over the years, the school has developed into a learning community characterized by a balanced program of academics, arts, sports, and community service preparing our students to have diverse skills and knowledge in a fast changing world.  Most important, we strive to graduate well rounded and prepared students for University and beyond. The school is currently going through the New England Association of Schools and Colleges (NEASC) Accreditation process. Under the leadership and guidance of the senior leadership team, and the professional learning community, it is an exciting time to join ASI!
Also known as remote teachers, distance teachers or virtual teachers, online teachers and online instructors are trained to teach students online. Online teaching jobs can range from blended courses that offer a combination of in-person and online instruction, to fully online learning. Online teaching offers job opportunities for a wide range of educators, from elementary school teachers to college professors. Online teaching jobs can be either full-time or part-time. If you're a qualified teacher with experience in a classroom setting, then online teaching could be your next big career move.