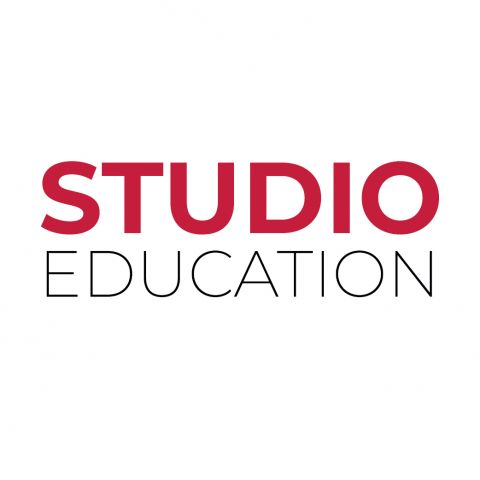 Featured Job
Early Years/Kindergarten Teacher
Benefits
One-year contract
Compensation packages competitive with top international schools, but with fewer days onsite and no office hours
Teacher work permit provided and support in obtaining necessary documents
Medical insurance with access to leading international hospitals provided
36-38 working weeks per year, 14-16 weeks holiday
Two-week holiday at Christmas, plus generous time off for all Chinese public holidays
Centers located in vibrant, cosmopolitan neighbourhoods
Strong work-life balance; Teachers have pursued language lessons, music lessons, master's degrees and PGCE certifications while working full-time with us
Opportunity to work additional hours for additional compensation
Assistance with relocation and with integrating into life in China (setting up bank accounts, SIM cards, seeking apartments, etc.)
Position Overview
Studio Education is seeking qualified Early Years teachers to deliver our custom-designed literature-based curriculum to small groups of students (eight per class) in Shanghai, China.
Junior English is Studio Education's thematic literature offering for young learners who are building their foundation in speaking, reading, and writing. Each week, the students will explore a new topic or theme. Through interactions with the main text, students will read, discuss, and bring stories to life through drama and engaging activities. The teacher will discuss the day's topic with the students, introducing and practising any new vocabulary or sentence structures. While reading the main text, students will be invited to help read, repeat target vocabulary, and share their opinions on the pictures and plot.
Thematic activities such as art and hands-on tasks help students develop fine motor skills, as they draw, fold and cut. Other thematic activities involve exploring different styles of physical movement, reading and reciting poetry, roleplaying, singing, and further exploring the day's topics through interactive videos and texts. Through a scaffolded writing program, students will practise printing letters and words, learn effective use of punctuation, and improve their ability to express themselves though writing. A structured phonics program enables students to become comfortable with encoding and decoding, gradually unlocking their ability to communicate via reading and writing.
Studio teachers guide their students through three-hour weekly sessions covering reading, discussion, writing, exploration, and drama. Outside of the lessons, teachers will maintain communication with parents and colleagues regarding student progress as well as prepare for lessons according to the provided curriculum. Tasks which teachers are required to complete outside of the lessons can be done flexibly in terms of time and location, as we do not require teachers to keep office hours outside of teaching time.
Responsibilities and Duties
The teacher will be able to teach our challenging and ambitious curriculum which is different from and more rigorous than commonly-used state, national, and international curriculums.
The teacher will be a proponent of the philosophy that it is possible to teach non-native English speakers/bilingual students using native level materials, and that non-native speakers can be guided to perform at levels far beyond what are considered standard grade-level expectations. Ideally, a track record in this area will prove this commitment.
The teacher will demonstrate outstanding classroom management skills.
The teacher will be punctual and reliable.
The teacher will wear professional attire during teaching/tutoring sessions, and at all times when working at our school, whether in-person or online. The complete dress code is detailed in the Teachers Handbook.
The teacher will follow lesson plans provided by Studio Education and prepare for their lessons accordingly.
The teacher will be responsive to questions and concerns from parents, as well as questions from colleagues and supervisors about student progress and lessons.
The teacher will work co-operatively with the teaching assistant, who helps with child supervision and preparing materials for lessons.
The teacher will adhere to the standards and requirements as described by the Teachers Handbook and level-specific Guidebooks.
The teacher will ensure that all students maintain high quality portfolios showcasing their work from each lesson.
The teacher will guide the students to rehearse and deliver engaging presentations and/or drama performances.
Qualifications and Requirements
The ideal candidate's qualifications will demonstrate high achievement in their own academic background.
Work experience will demonstrate success and enthusiasm for teaching young learners. Experience with incorporating drama in the classroom is a strong asset.
Three or more years' teaching experience with kindergarten-aged children
Undergraduate degree + TEFL required, teaching license an advantage
Special consideration given to candidates with undergraduate and/or Master's degree in Literature, Education or related field.
The ability to obtain a teacher's work visa in China
Candidates currently in China, or abroad, are welcome to apply.
Working Hours
30 weeks per year (4 days a week):
Fridays + Thursdays OR Mondays: 4:00pm-7:45pm
Saturdays and Sundays: 8:45am-7:45pm
15-21hrs group classes per week (maximum eight students per class)
Additional hours may be available for additional pay.
6-8 weeks per year (5 days a week):
Mondays to Fridays in Winter School (Jan-Feb 2-3 weeks) and Summer School (Jul-Aug 4-6 weeks)
8:30am-4:30pm
30hrs group classes (maximum eight students per class)
Start Date
The preferred start date is July 31, 2023, but can be flexible for the right candidate.
About Studio Education
Studio Education is an independent learning centre founded in 2013 in Shanghai, by James Jobbins, an Oxford-educated British schoolteacher. With multiple locations across Shanghai, Studio Education is a foreign-owned and foreign-managed company, delivering a custom-designed curriculum which supports students in appreciating and responding to literature, creative writing, critical thinking and drama / public speaking.
Studio is both a means to an end and an end in itself. It serves to support and to prepare students in their efforts to pursue a wide-ranging exploratory education, and it provides – and hails – education for its own sake. Studio's courses nurture the skills and attributes necessary for successful admission into the world's best middle schools, high schools and universities – and they go so much further than that, revelling in inspiring great thinking and creativity in intellectual pursuits.
The name "Studio" reflects a symbiosis of study and creativity – learning at Studio is infused with, and inseparable from, the creative temperament of conceiving, exploring, trying and applying new ideas. Studio's programmes incorporate and go beyond memorisation, understanding and the application of functional skills; they develop the higher-order thinking skills of analysis, evaluation and synthesis. These are the essential elements of a flourishing intellect and of creativity.
Our Philosophy
We educate students to become kind-hearted and open-minded human beings of integrity, tolerance and self-discipline who are committed to independent thinking, creative expression and a life lived for the common good. The heart and soul of Studio Education is a combined partnership with families and community to provide purposeful, rigorous education that balances intellectual and creative development with moral integrity. At Studio Education, all students sit at round tables, in small groups of eight students or fewer, where each student's face can be seen, where each student's voice can be heard and where every student can think critically, inquire, discuss, imagine, solve problems and create.
We strive to teach our students to learn to think logically, independently, confidently and imaginatively. We explore the historical context of the subject matter while, at the same time, studying the implications of the actions of our predecessors and contemporaries on the human experience and on the human condition. Honourable character arises from a kind heart and an open mind; leaps of imagination and innovation are propelled by a critical understanding of the past and present, and by a new vision for the future. Studio Education embraces all three, boldly asserting an educator's duty to focus on learning for the purpose of each student's transformation into a purposeful, moral human being.
Our Students:
Our students range from 3 to 16 years old, with core programmes from 3-13, with the majority of students from 7-10 years old. They are English speaking, and most study at bilingual and international schools in Shanghai. Our students hope to study, live and/or travel abroad in the future. Our families come to us for rigorous lessons which exceed the level of challenge and depth of instruction which their children receive in their regular full-time schools.  
Our Teachers
Studio's faculty consists of a range of educators, from those who trained as schoolteachers in their home country to practising writers, artists and academics. Their collegiality comes from a belief in the importance of intellectual and creative pursuits and an ability to transmit that belief to children and their families.
We are building our school around serious, inspiring, intelligent teachers, whose intellectual energy and ability are an inspiration to us all.
Studio's ethos of rigour and intellectual exploration, and our unremitting focus on education, make it possible for us to attract and retain the best teachers in the world. All of our teachers are highly intelligent, disciplined, enthusiastic about what they teach, and serious about children making significant intellectual, creative, and academic progress.
One of the world's most powerful nations, China's cultural contributions have influenced history and human development for thousands of years. Teach Away offers ESL teaching jobs in reputable language schools as well as licensed teaching jobs across China.
Land area - 3.7 million sq. miles (9.6 million sq. km)
Please note that Teach Away provides information on behalf of schools and cannot accept liability for information provided or policies schools may adopt. Be sure to verify all details that apply to you, and check for the latest visa and work permit requirements. For any questions regarding job postings, please contact the school directly. Teach Away believes in diversity and inclusivity, and that everyone deserves to be treated with respect and be considered fairly and equally for employment. We ensure all schools we work with adhere to our pledge to promote inclusivity and diversity in education and recruitment practices.