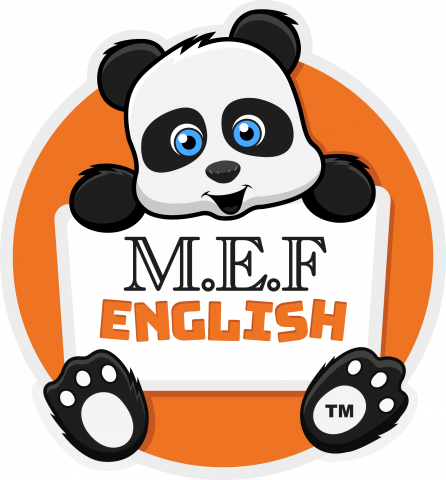 MEF China (M.E.F. International Limited)
Chongqing, Hangzhou, Jinan, Shenyang, Rizhao, Linyi, Chengdu, China
Early Childhood, Elementary
Licensed Teacher, College/University Faculty, University Graduate, ESL Instructor
English must be your first language.
Must hold a US, Canada, UK, Australia or New Zealand passport
No criminal record
Tattoos (if you have any) must be able to be hidden
Age 22 to 34 (as per visa acceptance requirements)
Comprehensive, monthly, employment package from 14,500 to 18,000 RMB includes:
Salary: 14,500 (Base Salary of 13,500 +1,000 per month apartment allowance)
Choice of Free flight to China paid upfront OR 6,000 RMB bonus after 6 months
Up to 3000 RMB per month offered for marketing support projects
Up to 3000 RMB per month for M.E.F. trainers
Processing Chinese Z Visa work permit
Airport pick up, arrival support
Up to 10,000 RMB Accommodation expenses Loan (cash advance for accommodation deposits, advanced months and other accommodation fees)
Up to one-week free hotel accommodation on arrival (until apartment is confirmed)
Paid Transportation to and from places of work (When required to be at more than one location)
Healthcare Coverage: 80% of insurance companies coverage fees paid for
2 weeks paid vacation every year during Chinese Spring Festival, 1 week paid vacation in October, all Chinese official holidays, and 2-4 weeks unpaid holidays
Full training Support System
Free Chinese Language exchange partner program
City/Country Rotation options for contract renewals
Organized social events
Free TEFL Certification Course
Join the best! Teacher contract renewal percentage: Over 80%
Free Upfront Flights + Full Arrival & Training Support
Why M.E.F.?:
We know what it is like being a new teacher in a new country.
The program was created mainly by Canadians (we had some help from Americans and Aussies). We have spent many years making improvements and are always proud to offer the best! We also try hard to make the cultural differences as easy as possible.
Unlike most programs you find in China, our teachers are generally happy with their schedules and there are no teachers working over 30 hours a week.
We have small groups of teachers in a number of cities, so we are able to care well for the teachers and really make sure they are comfortable. Everything from helping with the visa, to airport pickup, hotel, setting up bank accounts, city tours, food tours, full training step-by-step until the teacher feels they are ready on their own, onsite training, continued training and full support system, help with find and setting up apartments, taking transportation, getting comfortable on the job and experiencing China.
Use a proven system for high energy, fun lessons for children age 4 to 6. Most of the curriculum is ready for you and it keeps growing. Teachers are generally really happy with the curriculum and resource support.
The best training support! Before any new teacher agrees to join our team, we connect them with current teachers so that they can understand the true experience and make sure they are 100% on taking this safe journey. As we grow, we offer chances for teachers to change locations and experience different areas of China, Japan and the world.
ESL in China is the largest in the world. Join M.E.F.!
Since 1993, M.E.F. has stood for Making English Fun. We believe in a WIN-WIN-WIN situation with the teachers definitely getting one of those Wins! We started in Japan in 1993 and now have expanded the program inside China. Our longest teacher has been with us for 12+ years.
Starting date: September 2019/ March 2020
POSITION DESCRIPTION:
Up to 30 teaching hours/week
5 days per week
Min. 1 year contracts (all contracts finish at the end of the August school year, with the possibility to renew)
This year 80% of our teachers renewed their contracts and want to continue teaching with M.E.F.
Positions starting as soon as possible (generally the visa process takes a couple months)
We are looking for high-energy, positive, popular, genuinely happy teachers who like to smile. ESL Teachers that can genuinely enjoy what they do and that the children will be excited to see
Speak with current teachers, and take the next step to an amazing experience. M.E.F. always connects potential teachers with all of the teachers in area they will be teaching in before we expect new teachers to sign a contract
Opportunities in China are endless, China is on it's way to being the world leader in many areas and it is the land of opportunity.
Not only does it have a history of 5,000 years, cheap travel, cheap eating, it will be an experience that you will appreciate for the rest of your life.
Experience new cuisine, people, adventure and the big city or tropical weather! If you have your bachelor's degree and want to experience the world, teaching in China will be an experience of a lifetime.
Join us!
For over 15 years MEF has been supporting teachers as they teach our program to kindergarten children.
MEF stands for Making English Fun. Established in Canada, we started in Japan in 2004 and are now using our program inside Chinese kindergartens in cities across China.

The program is designed to be easy for teachers to learn and use in the classroom and the system is one that allows for teachers to be able to worry less about teaching and concentrate more on the culture, traveling and enjoying the experience of living in China.
If you don't have experience, don't worry! We offer some of the best training. First we provide free TEFL training. This program goes through teaching theory, cultural differences and points that will help you connect better with the culture, know what to expect in live training and teaching in the classroom. Plus practical training to get you more comfortable with the lessons. We also offer a few days of onsite training where you will take the knowledge you learned, apply it and learn how to get comfortable teaching in the classroom.
Going to China can be overwhelming for some. Luckily MEF gives full arrival support. You don't need to worry about getting picked up from the airport, getting your bank, SIM, WIFI apartment set up as we will help you do all of these things and more as you get settled.
Worried about money?  Don't be. MEF will pay for your flight and also lend money if needed for your apartment. With a much lower cost of living teachers are able to live much better and many also send money home each month.
We look forward to welcoming you to China, to MEF, and to starting this exciting change in your life!
Similar Jobs

MEF China (M.E.F. International Limited)
Various cities, China