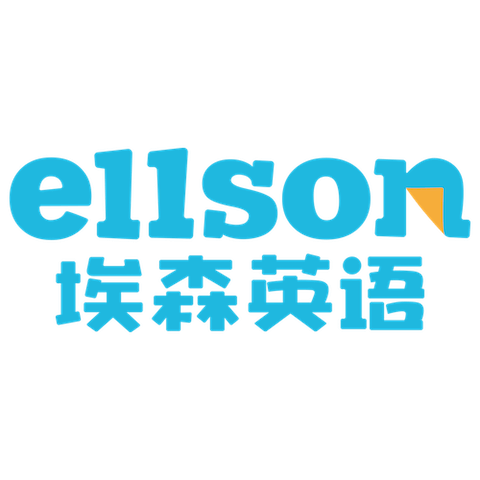 Featured Job
ESL Teachers
Free shared housing in furnished, conveniently located apartments (utilities not included)
Full up-front coverage of economy airfare and airport pickup
Early Childhood, Elementary, Middle School
Licensed Teacher, College/University Faculty, University Graduate, ESL Instructor
A Bachelor's Degree (does not have to be in Education or English)
TEFL Certification of at least 120 hours (if you don't already have this, Ellson will compensate your cost upon arrival with us in China!)
Available for a one-year minimum contract
Native English speaker
Obtain a clean criminal history record and bill of health
Enthusiasm and a love for fun and kids!
Monthly salary starts at 12,000 - 15,000 RMB per month (Salary is negotiable for qualified candidates)
Company-sponsored flight to China with transportation from airport to residence
Company-sponsored lodging in comfortable and conveniently located apartments for program duration (does not include utilities/Internet)
Optional TEFL Certification (typically a $500+ expense out-of-pocket for most educators)
Company-sponsored coverage with a Chinese healthcare plan designed for expats
Time off for Chinese national holidays
10 days paid vacation and sick leave time besides Chinese holiday allowances
Airfare coverage for a 2-week home visit between each contract year (1/2 of total airfare for the first year, complete coverage for second/each consecutive year)
Assistance from our staff with airport pickup and transportation, setting up services (cell phone, utilities, water delivery, etc.), and government mandated tasks
Teach with Ellson Education in a relaxed learning and teaching environment that emphasizes learning through fun!
Seeking teachers for our locations in Beijing, Shijiazhuang, Chengdu, Handan, and Xintai.
As a teacher with Ellson, you'll be teaching full-immersion English using our Pearson Education and Cambridge University curriculums. The curriculums are interdisciplinary, so you'll have the chance to lead your kids through subjects like Social Studies, Geography, Science, and more! Engage your children through the use of interactive SmartBoard materials, projects, games, songs, and our specially curated Book-Book Libraries through Pearson Education and University of Oxford Press.
One of the great benefits of being an Ellson teacher is the freedom you're given to develop your lessons and classroom! Because we emphasize Project-Based Learning (PBL) as a way to implement our Content and Language Integrated Learning methodology (CLIL), Ellson classrooms are synonymous with fun and exploration. Bring your passions and ideas into your classes to transform the learning space into an exciting area where kids develop their creativity and critical thinking skills while they learn! New to teaching? No problem! We'll train and give you the tools necessary to be comfortable in the classroom and succeed.
Besides your normal classes, from time to time you'll also join your Chinese coworkers in fun demo classes, aimed at showing new parents and students what they can expect from an Ellson classroom. Please feel free to share your own ideas! As we want to make our classes available to students with varying schedules, educators will also have the option of leading classes scheduled on Monday and Tuesday evenings in the event they wish to earn an extra 200 RMB per class.
No prior Chinese language knowledge required!
Our branches teach ages 3 to 14
Small class sizes from 8 to 12 kids
Certified, English-fluent Chinese teachers who will act as your TAs during lessons
Easy working hours and class schedule (Wed-Fri: 2 PM to 8 PM including office hours; Sat-Sun: 9 AM to 6 PM [2-hour break for lunch] including office hours; Mon-Tues: OFF)

A MESSAGE FROM US:
Hi! I'm John, Foreign Business & Training Director with Ellson Education. Ellson was started by former educators who weren't content with the Chinese public-school system and the mentalities encouraged in those classrooms. In China, it's not unusual to have 50-60 kids in a classroom to one teacher, and they're simply given information to memorize and regurgitate for tests. The kids usually have an incredibly taxing schedule, starting their days around 6 AM, continuing school till 5 PM, and then going to extracurricular activities until 8. Then they have to complete the homework they've been assigned throughout the day. There's usually little time for children to pursue things for their own enjoyment, or even to spend time with friends.
This is why at Ellson our emphasis is kids learning as kids! Our classrooms and curriculums heavily emphasize Project Based Learning (PBL), so lessons are always supplemented with songs, games, performances, and crafts. We work hard so that our students look forward to their classes at Ellson as a way of learning interdisciplinary English through having fun! We also emphasize critical thinking by using these activities to encourage kids to question and learn through their natural curiosity. This is the best way of ensuring that they not only gain knowledge, but retain it! 
Having lived and taught in China with Ellson, I understand what an enormous step this is for many educators. It can be intimidating to move across the world and live in a new place, especially if you haven't learned the language yet. That's why I'm here, to be your advocate and liaison and help you make the transition to China. Part of the reason I chose Ellson years ago was because of how loving and helpful everyone in the company was. They went above and beyond to make me feel welcome, help me settle in, and assist me in everything from setting up a cell phone to showing me where to shop! You can expect this same level of personalized of care when you join our family and team.
We hope to hear from you soon!
John DeRienzo
MORE ABOUT ELLSON:
Ellson Education is a private English training school, partnered with Pearson Education (the foremost leader and distributor of educational materials in the world), Winthrop University in SC, Trinity College of London, and University of Oxford. We know that kids learn and retain knowledge best when they are engaged and having fun, so our classrooms are always full of laughter and smiles!
Ellson began in 2006 with the focus of bringing international-level English education to children throughout China. Since its founding, thousands of students have trained at Ellson, with many receiving awards and national recognition while competing in high-profile English competitions around the country. Currently with over 10,000 students, 200 employees, and 17 locations throughout Shijiazhuang, Chengdu, and Xintai, Ellson is quickly being recognized as one of China's best English training brands, and is among the most preferred brands by parents of young learners. At Ellson kids come first, and that's our difference!
We use the CLIL methodology (Content and Language Integrated Learning) and the Pearson Education curriculum set to ensure our kids receive the very best international level quality education. CLIL incorporates Reading Based Learning (RBL) and Project Based Learning (PBL), combining literature exploration, which encourages self-discovery and critical thinking, with content driven activities like crafts, games, and performances to ensure kids absorb and retain knowledge while having fun!
What's more is that we love our teachers! Happy teachers make for happy classrooms, and we do our best to make sure our foreign teachers have a great support base and the necessary training to make their time in China comfortable and memorable.
Since our company was founded by educators, we have the experience and insight in enabling you and your students for the future. Whether your goal is to add valuable experience and references to your resume, educate yourself in a new language and culture, or simply explore an exciting part of the world you've never seen before, you should teach with Ellson, a school dedicated to letting kids be kids and empowering them for the future!
Join us today!
Also known as remote teachers, distance teachers or virtual teachers, online teachers and online instructors are trained to teach students online. Online teaching jobs can range from blended courses that offer a combination of in-person and online instruction, to fully online learning. Online teaching offers job opportunities for a wide range of educators, from elementary school teachers to college professors. Online teaching jobs can be either full-time or part-time. If you're a qualified teacher with experience in a classroom setting, then online teaching could be your next big career move.