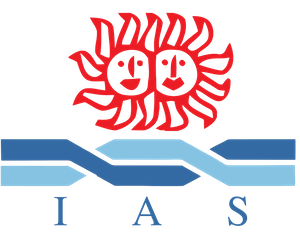 Featured Job
High School French Teacher
International American School of Cancun
6,500 pesos monthly (approximately $325 USD) This is in addition to the monthly salary.
Licensed Teacher, University Graduate
Bachelor
French major or minor

Teaching Credential/License
One time reolcation allowance of $9000 pesos (approximately $450 USD)
Transportation to and from school is provided daily – from key points in the city.
Foreign living allowance of $14,000 pesos yearly (approximately $700 USD)
Christmas bonus: 5 days the first year, 2 weeks starting the second year
Medical expense plan:
Mexican social security – covers major illnesses, accidents, operations, death benefits. Teachers are registered in the Mexican Social Security once their working papers have been processed. (This takes at least two months and can be longer, depending on Immigration.)
Private insurance – covers death benefits and loss of limb
We have a doctor on campus from 7:00 – 2:30 daily. She is able to take care of minor illnesses.
Local health care program, which includes access to the main hospitals and doctors in Cancun. By presenting a membership card, you will be able to receive attention in case of common illnesses, emergencies or schedule an appointment with a specialist. (This includes free general consultations and discounts with specialists).
Working papers and their costs within Mexico
We are now accepting applications for a High School French Teaching position at the International American School of Cancun.
The French teaching position consists of the following classes:
9th Grade French (beginning) 2 groups – each meeting 3 times per week
10th Grade French (French II) 1 group – 3 classes per week
11th Grade French (French III) 1 group – 5 classes per week (meets daily)
12th Grade French (Advanced French) 1 group – 5 classes per week (meets daily) There is the possibility of this class being offered as AP French.
The remaining 14 classes per week could be 10th grade world history, an elective, supervising a study hall, or substituting when other teachers are absent.
The groups have a maximum of 25 students. The teaching load includes 6-7 daily teaching periods of 45 minutes. Full time staff members teach 30-35 classes per week. Teachers cover one or two yard duties during the second recess; most teachers have two duty periods per week. The school principal assigns this according to teachers' schedules and preferences.
The teacher's schedule is 7:00 a.m. to 2:45 p.m. Monday to Friday. Any teaching done during these hours is covered by the teacher's salary. The teacher will be responsible for teaching a full school day and will have 1-2 planning periods daily. In addition, teachers may be asked to teach songs / dances for special events such as holidays and graduation, etc. This is also covered by the teacher's salary when such preparation occurs between 7:00 a.m. and 2:45 p.m. The school and the teacher will come to an agreement regarding any changes in work schedule or salary. Teachers may also be asked to accompany students on field trips or school trips, which may not occur during school hours. Teachers are not paid extra for these trips, but all expenses incurred are covered by the school. Teachers at the secondary level sponsor one extra-curricular activity.
The teacher is expected to attend teachers' meetings, parent meetings, and other school functions. Most of these are held during school hours, but some may include an occasional evening or Saturday morning. There is no extra remuneration for this.
The International American School of Cancun, Mexico, is a private, non-profit, non-sectarian, co-educational institution offering a bilingual, bicultural education for students from preschool through high school. Founded in 1990, the school is dedicated to an American style education, high academic standards and the caring environment a small school can offer.  The International American School of Cancun is accredited by (Cognia) AdvancEd and SAIS in the United States, and in Mexico by the Ministry of Education (SEP) and the National Autonomous University of Mexico (UNAM).
Grades: Pre-school - 12                     CEEB:  870070
Enrollment:  630  
Student Population: 82% Mexican     7% U.S.      11% Other
Similar Jobs

Alerce Formación Integral, SC
Hermosillo, Mexico
License required