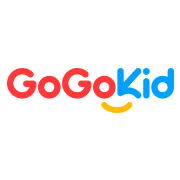 Featured Job
Home-based Online English Teacher
Early Childhood, Elementary, Middle School
University Graduate, ESL Instructor
2+ years teaching experience preferred
Holds an ESL certificate or is willing to get one
Be patient & encouraging to students aged 4-12
How much can I make?
Up to $25/hour working from home
In addition to our Credit Score Incentive, where teachers can earn up to an additional $2.50 per class based on their teaching history, GOGOKID also periodically offers additional incentives as well.
Some of the common incentives offered include:
Referral Incentives
Peak Time Incentives
Holiday Incentives
Mini-workshop
What is GOGOKID?
1-on-1 online English Classes
Lessons based on the U.S. Common Core State Standards & Chinese Standard Curriculum
Uses a virtual classroom infused with cutting-edge AI technology.
What makes GOGOKID different?
All curriculum provided - no lesson planning required
Periodic Incentives and Promotions - opportunities to earn extra money
Unee Coin Planet - GOGOKID's marketplace for official swag
GOGOKID Academy - an abundance of training videos for professional development
Featured Opportunities - a chance to be featured on GOGOKID's social media
Wedding & New Baby Gifts - GOGOKID wants to celebrate these special moments
Facebook Activities - from contests to Live videos, there's always something fun happening on our pages
How Can I Apply?
Step 1: Click Apply and complete the signup process
Step 2: Activate your account via the email sent to you
Step 3: Fill in your basic information on the website and follow the provided instructions
We aspire to foster an environment conducive to education that will inspire young students in China to commit to a lifetime of learning. Our comprehensive and interactive platform connects enthusiastic and experienced teachers with eager students ready to explore their full potential.
What We Believe
We believe that integrating technology and education will revolutionize language learning. We aim to empower our students by strategically facilitating the online learning experience via rigorous analysis of their skills and learning patterns, as well as by providing frequent and holistic feedback with regard to their progress.
What We Do
We offer one-on-one online language lessons based on the U.S. Common Core State Standards and the Chinese standard curriculum through a virtual classroom infused with cutting-edge AI technology.
Also known as remote teachers, distance teachers or virtual teachers, online teachers and online instructors are trained to teach students online. Online teaching jobs can range from blended courses that offer a combination of in-person and online instruction, to fully online learning. Online teaching offers job opportunities for a wide range of educators, from elementary school teachers to college professors. Online teaching jobs can be either full-time or part-time. If you're a qualified teacher with experience in a classroom setting, then online teaching could be your next big career move.