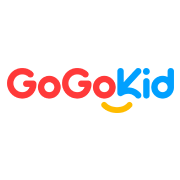 GoGoKid
Beijing, China
We aspire to foster an environment conducive to education that will inspire young students in China to commit to a lifetime of learning. Our comprehensive and interactive platform connects enthusiastic and experienced teachers with eager students ready to explore their full potential.
What We Believe
We believe that integrating technology and education will revolutionize language learning. We aim to empower our students by strategically facilitating the online learning experience via rigorous analysis of their skills and learning patterns, as well as by providing frequent and holistic feedback with regard to their progress.
What We Do
We offer one-on-one online language lessons based on the U.S. Common Core State Standards and the Chinese standard curriculum through a virtual classroom infused with cutting-edge AI technology.