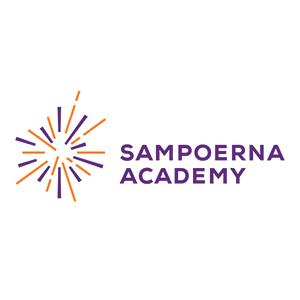 Featured Job
Lower Elementary Teacher
Housing provided close distance with school
Bachelor
5 years of teaching experience
Elementary Education or Early Childhood Education

Teaching Credential/License

Other Certification
Qualifications the Lower Elementary teacher should have:
B.A/B.S degree in teaching or early childhood education from an accredited institution or related field teaching; Master's degree is advantage
The teachers from US need to obtain teaching State certification in teaching in appropriate subject area
Successful experience teaching in lower elementary, minimum 5 years
Five years of experience teaching English in K-12 schools; at IB schools or Cambridge curriculum
Ability to communicate effectively with students, parents, teachers and others
Has experience with children 6 -7 years of age, preferably in an international school
Age limit for hiring in Indonesia is 60 years
Positive attitude
Ability to differentiate instruction for all learners
Ability to participate in and establish collaborative structures.
Proven ability to develop successful academic programs
Willingness to collaborate regularly with colleagues in a positive, constructive manner
Physical Requirements
Regularly required to sit, stand, walk, talk, hear, operate a computer, hand-held learning devices and other office equipment, reach with hands and arms, and must occasionally lift and/or move up to 10 pounds
Preferred Skills and Experience
Recent and relevant professional development in teaching and learning
Experience using Understanding by Design to develop learning units
Proven ability to work in a multi-cultural environment
Experience working in an IB school or using Cambridge curriculum
Leading group study, discussion and demonstration
Introduction of new concepts
Behavior and rule enforcement
Objective communication
Evaluation and observance of students
Challenging students in preparation for advanced education
Material preparation and delivery
Competitive Salary
Yearly round trip airfare
Private accommodation provided
Allowance for Utilities
Visa expenses
Medical Insurance and Dental for family (spouse + 2 children) provided
Lunch Provided
Uniform Provided
Tuition provided for maximum 2 children
Professional Development
Exposure to Indonesian culture
Position Overview
To plan, organize and implement an appropriate instructional program in an elementary learning environment that guides and encourages students to develop and fulfill their academic potential. Work is performed under the supervision of the principal
To teach and educate students according to the educational needs, abilities and attainment potential of individual students entrusted to his/her care by the Head of School or Early Childhood Director
General Responsibilities Teachers at Sampoerna Academy are expected to:
Teach assigned subjects to lower grade students according to curriculum plan.
Coordinate with other lower grade teachers to maintain consistency in curriculum.
Develop lesson plans and instructional ideas according to school standards.
Motivate students to participate in various educational activities.
Develop creative learning opportunities for student's education, social and behavioral growth.
Interact with parents to inform about their children's academic progress.
Create positive, structured, learning and safe environment for students.
Develop and maintain student behavioral and discipline policies.
Coordinate with other staffs to evaluate and enhance curricular programs for student academic excellence.
Accommodate different learning styles and instruction methodology for English language learners and special education students.
Use different assessment methods to evaluate student progress, their academic strengths and weaknesses.
Maintain accurate attendance and grade records for each student.
Assist in planning and implementing school programs and other activities.
Develop positive parent teacher relationship and promote parent teacher partnerships.
Monitor student activities in school premise and ensure safety of every student in the classroom and school grounds.
Attend educational trainings and workshops for professional growth.
Advising and co-operating with the Head of School, Assistant Head, Heads of Department, Education Officers, and other teachers in the preparation and development of courses of study, teaching materials, teaching programmed, methods of teaching and assessment and pastoral care arrangements
Contributing to the professional development of new teachers and student teachers according to arrangements agreed with the Head of School;
Making use of audiovisual technological devices/aides (such as radio aids; projectors; smart board) and other adaptations during the delivery of the lessons;
Who We Are
Our teaching philosophy encourages students to inquire, explore, innovate and communicate, providing vital skills required for leadership in Indonesia and abroad. Coupled with internationally-recognized academic credentials, we are equipping our students to compete and succeed at every stage of life. With the advent of the information age available at our finger-tips, our job as a school is to teach our students "to learn how to learn".
Drawing from the world's best curricula and American-based STEAM (Science, Technology, Engineering, Arts, and Math) methodologies, we are equipping our students with global exposure and an internationally-recognized academic qualification.
Our environment was created to encourage a culture of innovation and collaboration. Moreover, our integration of communication, multiple language proficiency, and collaboration in team projects sets us apart from most other schools in ASEAN.
Vision
Sampoerna Academy graduates will assume leadership roles in a global society by being creative, passionate, life-long learners who are able to meet the challenges of a rapidly changing world and who care deeply for their fellow men and the environment.
Mission
The mission of Sampoerna Academy is to provide a safe, caring, and collaborative learning environment that is of the highest quality and meets global expectations for student achievement and character development. Our educational foundation is student-centered with a strong emphasis on Science, Technology, Engineering, Arts, and Mathematics (STEAM) that enables students to become mature, confident global citizens with a strong sense of purpose. Our end goal is to prepare students for a tertiary education and to make them work ready and world ready.
Core Beliefs
Academically, we prioritize the development of cognitive skills and communication skills over rote memorization because we believe that more than acquiring facts, students must be able to apply their knowledge in real situations.
We seek opportunities to engage all stakeholders to play a part in the success of our students.
We maintain a strong Asian cultural value system that celebrates social harmony, order, and respect.
STEAM competency will differentiate our students from those attending other schools.
Our learning spaces are a platform for hands-on activities, exploration, inquiry and the creation of knowledge and dialogue.