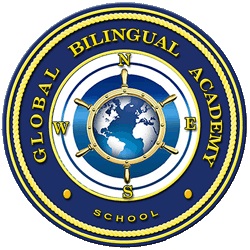 Featured Job
School Principal
Furnished maintained housing. Utilities including local telephone services.
Airfare Annually to home country
Elementary, Middle School, High School
Master
5 years of teaching experience
Special knowledge/skills:
Thorough understanding and experience of school operations and ability to plan and coordinate events and activities within the division.
Strong organizational skills, empathy, strong communication, and interpersonal skills.
Knowledge and experience with curriculum and instruction in CCSS, NGSS, and AERO.
Knowledge and experience with scheduling.
Ability to evaluate instructional programs and teaching effectiveness.
Ability to implement policy and procedures.
Ability to interpret data, strong organizational skills, communication, public relations, and interpersonal skills.
Ability to develop, plan, and lead (if needed) professional development sessions based on school and staff needs for improvement.
Knowledge of Google Workspace, Rediker Admin Plus,
Caring, empathetic, with good listening skills, flexible, and able to handle and de-escalate stressful situations.

Skills required
Excellent organizational skills.
Time management and job execution skills: able to set priorities, multi-task, and oversee multiple processes simultaneously;
Negotiation skills, and facilitation of conflict resolution, mediation, and restorative practices.
Excellent information technology, and communication skills.
Have a good track record of leading and managing staff; be motivational, sympathetic, empathetic, good listener, collaborator, supportive, flexible and adaptive.
Be able to communicate clearly and persuasively, both orally and in writing, with staff, students, and parents alike;
Be passionate about raising standards in teaching and learning and have a clear understanding of excellence in learning;
Be very well-organized, calm, and efficient;
Be able to work accurately and calmly, and show resilience when under pressure;
Be able to work collaboratively with colleagues within the School and with key contacts in other organizations; have a proven ability to work as a member of a team.
Preferred education and experience
The applicant will have a Master's degree from a recognized university with specific qualifications in education. The applicant must have a current teacher registration/license.
Preferred Master in Educational Leadership.
At least 5 years of previous leadership experience at a similar or equal level.
The incumbent should also display demonstrated successful leadership, organization, and management skills, and have an understanding, appreciation, and familiarity with American curricula.
Extensive understanding of and experience with bilingual education preferred.
Demonstrated track record of strong leadership in the creation and motivation of a collaborative working environment with shared vision and objectives.
Experience in successfully supervising and supporting teachers in the development of school programs and excellence in teaching.
Experience in managing enrollment, staffing, scheduling, and budget.
Experience in recruiting high-performing teachers and a track record of strong leadership in professional development.
Excellent interpersonal communication skills, ability to plan and act strategically excellent executive abilities.
Experience and enthusiasm in working in an international setting, awareness, and appreciation of cultural differences, relevant consequences, and benefits.
Good understanding of and experience in the integration of technology to improve student learning.
Other duties as required by the GBA School Board
Airfare Annually to home country
Furnished maintained housing. Utilities including local telephone services.
Other benefits may apply (specifically for this position)
Global Bilingual Academy Seeks a PreK-12 Principal/Head of School for the 2023-24 School Year
About the school:
In the fall of 2014, Global Bilingual Academy, a private school, opened its doors to 197 students in PreK- Grade 3; it is located in Mahboula, Kuwait. We were accredited through AdvancEd (now Cognia) in the spring of 2017. Our curriculum is based on the Common Core Standards from the United States, as well as the national curriculum of the State of Kuwait.
GBA is committed to providing a quality bilingual education in Arabic and English. The community we serve includes primarily Kuwait nationals from two-income working families living in the Al Ahmadi Governorate. We also serve students from other Arabic nationalities and a small number of children from our staff.
Our staff is multi-national, with teachers and staff members from a mixture of approximately 25 countries in both the North and South American continent, Eastern Europe, Africa, Australia, and a variety of countries across the Arab world.
About the Position:
The PreK-12 Principal (hereafter - the Principal) is essentially the head of the school and reports directly to the Board of Directors.
The Principal serves as the educational and community leader of learning for the entire school. We have approximately 1,200 students and 240 staff.
The Principal ensures that all aspects of school operations are aligned with our Mission, Vision, and Beliefs statements identifying GBA as a Community of Lifelong Learners. Additionally, the Principal ensures that we work to continuously improve all aspects of leadership for learning and adhere to the intention and spirit of the Cognia Standards.
The Principal is a service-oriented leader who leads by example and cultivates collegial, partnering relationships with teachers, students, parents, and other staff and stakeholders.
The Principal role is diverse and ever-changing as she/he supports the Vice Principals and non-academic leaders in managing day-to-day operational issues requiring a high level of administrative engagement – essentially, ensuring that a senior administrator is always available to work with parents, teachers, and the greater school community.
Working closely with your administrative team as well as other academic department heads, the Principal will use his/her transformational leadership skills to continue the growth and advancement of the School.
Responsibilities as a Leader at GBA:
Work in collaboration with the Management Team to ensure outstanding leadership and management within GBA.
Lead by example and be committed to high expectations.
Maintain a high profile around the School.
Lead on delegated areas of responsibility.
Uphold and embed a culture that enables students and staff to excel.
Help to improve the outcomes and progress of all students, including those who are disadvantaged.
Support teacher development and improvement to ensure highly effective teaching and learning across the School.
Help to create a climate in which teachers are motivated and encouraged to develop their practice.
Provide support to the School Counseling Team and their work to promote student well-being and academic progress.
Promote equity, equality of opportunity, and diversity.
Work effectively with all stakeholders and external providers to secure the best outcomes for all.
Contribute and take an active part in management meetings and other key meetings as required.
Participate in and support in the organization and management of whole school events.
To act as an ambassador in promoting and celebrating the work and achievements of students and the School.
To ensure the vision, mission, and core beliefs of the School are shared, understood, and acted upon effectively by all members of the School.
To demonstrate high expectations of students and staff, a commitment to professional learning, and continuous improvement.
To model the School's commitment to excellence, independence, and opportunity in everyday work and practice.
The Principal
Oversee the day-to-day function of all programs to fulfill the School's mission and philosophy.
To lead, motivate and supervise staff in the effective implementation of academic and administrative policies of the School.
Lead and oversee the ongoing development, implementation, and management of GBA's blend of curriculums: Common Core State Standards (CCSS-Michigan), Next Generation Science Standards (NGSS), AERO standards for Art and PE; State of Kuwait Ministry of Education standards for Arabic, Arabic Social Studies, and Islamic Studies/Quran courses.
Supervise, oversee and analyze learning and assessment outcomes and make recommendations for improvement, ensuring the successful development of every student.
Continuous progress toward closing the gap between student grades and growth on MAP assessments.
Guide and support your Administrative team; work with your team to develop and implement strategies to continuously enhance the performance and welfare of the staff, and appraise/evaluate teachers according to the School's Teacher Evaluation Process.
Liaise with and support the relevant Vice principals and academic HoDs to ensure programs are running effectively and efficiently.
Liaising with the Human Resources Department and your Vice Principals to ensure appropriate staff assignments.
Working with the Human Resources team regarding teacher and staff recruitment, selection, and assignment.
Liaise with your Administrative team to ensure cohesion and consistency in procedures, programs, and curriculum across all grades.
Sustain and develop a culture of learning, collaboration, and professional self-improvement among the professional staff for the primary purpose of promoting the education of the whole child.
Develop and implement annual school departmental objectives focused on continuous improvement and aligned with GBA School Improvement Plan (SIP).
Working alongside the vice principals for curriculum improvements; monitoring student performance regularly and using data information to guide further development of action plans and pacing guide adjustments focused on improving student learning.
Support and implement child protection practices in the school.
Support a wide range of co-curricular activities.
Work with and support the school safety committee's work to maintain safety measures and security processes within the school.
Maintain staff professional standards and formal evaluation and professional growth of all staff working closely with the vice principals responsible for staff professional growth.
Other duties as required.

Position Type/Expected Hours of Work
As this is an administrative role and flexibility is needed with working hours, some weekend or early evening work may be required for external and Internal events/activities.
GBA believes that each member of the academic staff should contribute significantly to the school community and that these contributions should not be limited by job descriptions. Therefore, while this document is designed to assist in describing core responsibilities, it is still an expectation that each employee makes a significant contribution to GBA's success. As such, it is an inherent understanding that the Principal will offer his/her services wherever and whenever necessary to ensure the success of GBA. Attendance at Parent Information Sessions, Orientation programs, and school major events outside normal teaching hours may be required.
Vision
We Aspire to be the leading, accredited academic institution in bilingual education, providing our students with comprehensive, rigorous instructional programs to prepare them for lifelong academic, personal, and professional success.

About Global Bilingual Academy (GBA)
GBA is a Cognia accredited, preK – 12 Private, bilingual school, located in Mahboula in the State of Kuwait. We provide both an American sourced curriculum based on the Common Core State Standards and NGSS and taught in English, as well as classes taught in Arabic following the curriculum of the Kuwait Ministry of Education.
We are a well-resourced school with fully equipped classrooms and facilities. Our progressive technology plan includes a 1:1 device program to be implemented in the fall of 2022-2023.

We opened our doors in the fall of 2014 with just a few grade levels (preK – 3) and in the 2022-2023 school year, we will be operating preK – 11, with grade 12 (our first graduating class!) added in 2023 2024.
GBA has a stable, inviting work environment that can be fast-paced, yet supportive and rewarding. Our staff includes persons from over a dozen different countries: Canada, the United States, South Africa, Romania, Bosnia, Egypt, Tunisia, Jordan, and more. Due to positive working conditions, our turnover is low, yet each year we recruit new teachers as our school reputation encourages new enrollments and as
we add new grade levels.
Licensed teachers can teach in Kuwait's private international schools for the chance to experience life in the Middle East while earning an excellent salary and benefits. Hot and sunny year-round, Kuwait's welcoming residents and beautiful weather make for an incredible experience teaching overseas.
Please note that Teach Away provides information on behalf of schools and cannot accept liability for information provided or policies schools may adopt. Be sure to verify all details that apply to you, and check for the latest visa and work permit requirements. For any questions regarding job postings, please contact the school directly. Teach Away believes in diversity and inclusivity, and that everyone deserves to be treated with respect and be considered fairly and equally for employment. We ensure all schools we work with adhere to our pledge to promote inclusivity and diversity in education and recruitment practices.