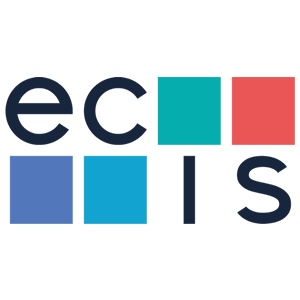 Featured Job
Senior School Maths Teacher
EIFA International School London
Bachelor
2 years of teaching experience
Mathematics

Teaching Credential/License
Succesful candidates must be qualified with a Bachelors of Education or PGCE and ideally 2 years of recent full time teaching experience at the start of contract
Teachers who can teach multiple subjects and those with IB experience will have an advantage
This position is teaching Maths throughout our Senior school.

Our curriculum has been developed for parents who want their children to succeed in a bilingual educational system, where children's individuality and independence are nurtured, while simultaneously being challenged in a rigorous academic programme that allows them to learn other languages and gain a global perspective on the world through the study of other cultures. Our aim is for our students to become true citizens of the world.

EIFA combines the best of both French and English cultures: the rigor of French curriculum and the English emphasis on independent thinking, arts and sports along with small class sizes, which allow teachers to work closely with each student.

Our school is a stunning Georgian terraced house, which is equidistant from the bustle of the Oxford Circus shopping district and the peaceful beauty of Regents Park. Classrooms are well equipped and class sizes are very small to give our students individualised attention, producing top results.
EIFA is an independent, international, secular school providing an English-French bilingual education. EIFA takes a child-centred approach to learning and encourages the linguistic diversity of its students – developing responsible global citizens, and promoting multicultural understanding through study in at least two languages. EIFA is the only school in the UK to teach all core subjects in English and French – from day nursery to year 11. Most parents would agree it is vital that our children grow up with an openness to, and a deep acceptance of different cultures. This must start with language. It is language that frames our lives and by being bilingual we gain an insight into other cultures. Language skills are also a powerful springboard when it comes to gaining admission into the most challenging universities and workplaces. At EIFA we foster open-minded and flexible citizens of the world who will find themselves at home in more than one culture, communicate in more than one language, understand the views of others and how these are shaped and mix with people of a variety of backgrounds and cultures. We offer a broad, balanced curriculum delivered in at least two languages, designing school experiences that develop and showcase each child's talents, meet challenges, pursue and expand interests, allay fears, and realise hopes and dreams. We encourage students to reflect on and accept responsibility for their own learning by presenting opportunities for inter-disciplinary research projects where they explore subjects of interest, employing critical thinking skills to select, analyse and evaluate different sources of information in order to offer solutions to the issues raised in class discussions. We equip each student with the requisite tools to achieve their potential by pursuing an internationally accredited education. We provide an internationally recognised programme which will encourage learners to acquire social skills as well as academic skills, and foster a desire to promote peace and understanding in our world.
Also known as remote teachers, distance teachers or virtual teachers, online teachers and online instructors are trained to teach students online. Online teaching jobs can range from blended courses that offer a combination of in-person and online instruction, to fully online learning. Online teaching offers job opportunities for a wide range of educators, from elementary school teachers to college professors. Online teaching jobs can be either full-time or part-time. If you're a qualified teacher with experience in a classroom setting, then online teaching could be your next big career move.