While we've helped place thousands of incredible teachers all across the Middle East over the last decade, we thought we'd give a special shout-out to Qatar on the blog today.
In the past, Qatar has been somewhat overlooked by teachers keen to teach in other countries in the Middle East, such as the UAE and Kuwait. However, in recent years, Qatar has been busy playing catch up with its neighboring countries as a hugely popular teaching destination for qualified, experienced teachers the world over.
Given the fact that Qatar has less strict visa eligibility restrictions than the UAE, it's hardly a surprise that over 500 expats now choose to move to Qatar on a daily basis.
So what's life really like for teachers working in Qatar, the world's richest country? Well, we regularly get feedback from teachers we've placed in the region. The consensus is that teaching in Qatar is an unmissable chance to work abroad, earn a lot of money, travel, develop their teaching skills, gain life experience and meet new people.
Sign up to Teach Away today for access to the latest
teaching jobs around the world.
Sound good to you? Check out our latest teaching job openings in Qatar with the Qatar Foundation and American International School. Be sure to get your application in quickly, though, as interviews are happening right now!
If you're not sold on Qatar as the right teaching destination for you just yet, keep reading to find out more about why you might want to reconsider:
1. You'll make bank
There are plenty of opportunities to make and save a ton of money when teaching in Qatar.
Most teachers are drawn to the lucrative pay packages offered by Qatar schools and programs, like the Qatar Foundation. Although the cost of living, especially imported foods, has been driven up over the last number of years, it's still more than possible to live a comfortable lifestyle in Qatar, especially if you have the benefits and tax-free salary afforded to international teachers.
The perks are pretty stellar. There's often no utility bills to pay and accommodation is provided free for successful teaching candidates. Combined with the round-trip airfare, teaching in Qatar is a golden opportunity to save money for the future.
Want to find out your earning potential teaching anywhere in the world? Get a decent idea of what you can expect with the help of our free teach abroad salary calculator!
2. You'll gain valuable life experience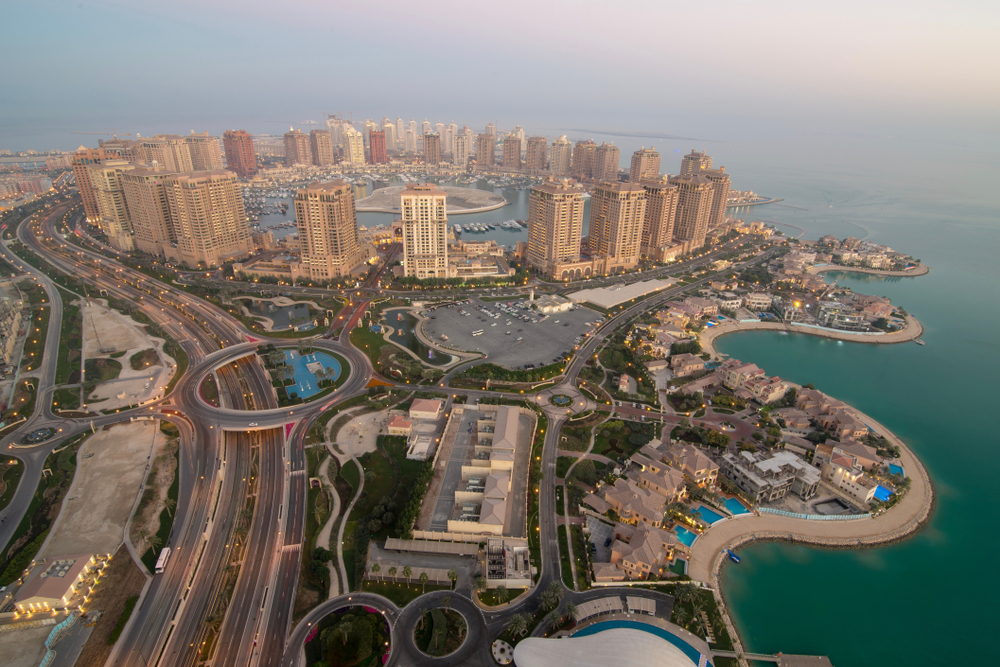 As a hub for global business, Qatar has a diverse expat community. Teaching in Qatar is a great chance to get to know people from different backgrounds and from all walks of life. You'll also be dealing with colleagues and children from all around the world on a daily basis – people that you will learn from and that will, in turn, learn from you.
Not only will teaching in Qatar help you widen your perspective on how different cultures see the world, you'll also learn how to build better relationships and (hopefully!) turn strangers into lifelong friends.
3. You'll grow as a teacher
Qatar has heavily invested in building a world-class education system that rivals top-ranking countries worldwide. To that end, the Qatar Foundation places a big emphasis on teachers' continuing professional development, making Qatar a great place to truly hone your skills, knowledge and expertise as an educator, no matter your current experience level.
What's more, you'll be working with students and parents whose first language isn't English. This is a great way to improve your communication and cultural competence and grow as an educator. The skills you'll gain teaching in Qatar will be an asset to you as you progress in your teaching career, whether internationally or back home.
4. The travel potential is huge
And last – but by no means least – the travel opportunities in Qatar are pretty much endless. Travel around the region is easily done – The Middle East is a vast and fascinating region composed of so many rich cultures. Weekend trips to Dubai, for example, are only a short flight away. And even if you prefer to stay put and explore your new home country, you'll get to enjoy year-round warm climate, blue skies and sunshine.
Tax-free shopping, lots of restaurants, museums and outdoor activities in the desert and beaches of Qatar means you'll never be short of entertainment options. If you're a culture buff, you might already know that Qatar is home to a thriving art scene. Qatar's attitude towards alcohol is also pretty relaxed, especially when compared to its neighbors in the region.
Because gas also happens to be cheap in the region, running a car will likely be more affordable than in your home country. This means you have the freedom to get out to the desert for some dune bashing and camping whenever you want!
Have more questions? Click this link to find out everything you need to know about living and teaching in Qatar. When you're finished, don't forget to head on over to the job board and explore our latest teaching jobs in Qatar!