Digital Learning for the K-8 Classroom
Digital learning and digital literacies are quickly becoming a standard part of the 21st-century classroom. Bring your teaching practice up to date with digital literacy training from the top-ranked Teachers College, Columbia University.
Digital Learning for the K-8 Classroom from Teachers College, Columbia University
Are you a school? Click here.
To develop the 21st century skills every student needs, they must access new digital learning models that not only enhance their learning experience, but also guide them along the path to becoming effective digital citizens.
We've partnered with award-winning educator, Detra Price-Dennis and the top-ranked Teachers College, Columbia University, to build digital literacy training for educators.
By taking this course, K-8 teachers will be prepared to develop their own digital literacy skills, as well as those of their students. With an emphasis on current theory and research in digital learning as it applies to the K-8 classroom, teachers in this course will refresh and expand their understanding of digital literacies. They will also learn the practical strategies they need to be successful educators in the 21st century classroom.
On completing the course, teachers will not only be able to evaluate digital tools and technology and their relevancy in the K-8 classroom, they will also know how and when to incorporate digital tools and technology into their curriculum in useful and creative ways. Finally, teachers will learn how to build lesson plans that increase students' digital literacy and ability to succeed in the global digital community.
3 Continuing Education Units (CEUs)
100% online and self-paced
Non-degree professional certificate
Digital learning for educators
Course Curriculum
Explore the course curriculum
Course Instructors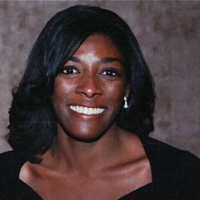 Detra Price-Dennis, Ph.D
Assistant Professor of Education, Department of Curriculum and Teaching Teachers College, Columbia University
Detra Price-Dennis is an award-winning, Assistant Professor at Teachers College, Columbia University. As a teacher educator, Price-Dennis focuses her work on transformative literacy pedagogies that seek to create and sustain equitable learning environments for all students. She is interested in the sociopolitical and sociocultural aspects of literacy learning and engagement among middle childhood students, as well as teacher preparation. Her research interests also include critical perspectives on children's and young adult literature. Most recently, Price-Dennis received the American Educational Research Association's Division K Early Career Award for her research record and contribution to the field of teaching and teacher education.
Frequently Asked Questions
Course-specific questions
Eligibility
Enrollment
Free Classroom Resources
Access free digital literacy resources for your classroom in our Digital Learning Resource Center