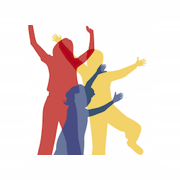 American School of The Hague
Wassenaar, Netherlands
Welcome to American School of The Hague, or "ASH" as it has been known for over fifty years. ASH offers a learner-centered, American curriculum modified for the needs of our international student and parent population.
Our mission speaks for itself: "American School of The Hague nurtures and inspires character, commitment, creativity, and learning." These are not just platitudes; they represent the filter through which all of us connected with the school, from the Trustees on down, process every decision we make.
Our student body is approximately 26% US and 12% Dutch, with the remaining 62% coming from 74 other nationalities, mirroring the diversity of cultures that make The Hague such a rich environment. Our students come mainly from the international business and diplomatic community, but our many Dutch families add a host country flavor to our multicultural mix.
| | |
| --- | --- |
| Enrollment | 1,239 Students N-13 |
| Curriculum | Advanced Placement (AP), International, International Baccalaureate Diploma (IB Diploma), United States |
| School Year | August - June |
| Year Founded | 1953 |
| Average Class Size | Elementary: 18, Secondary: 18 |
| Campus Information | City (or closest city): The Hague, Location Type: Suburban, Campus Size (hectares): 5.7, No of Buildings: 2, No of Campuses: 2, No of Classrooms: 113, No of volumes in Library: 52,00, No of computer labs: 5, No of instructional computers: 1,300 |