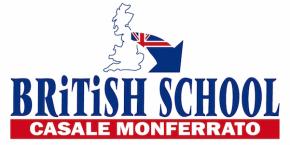 THE BRITISH SCHOOL OF CASALE
Casale Monferrato, Italy
The British School of Casale is part of the British Schools Group (AIBSE) . It prides itself for its excellence in English Language Teaching. It is a reference point for students and state schools who want to learn English and for career advancements.
The town of Casale Monferrato is in Piedmont, North West Italy, an hour from Turin to the West and Milan to the East. It has a population of 38,000 people circa and it was a runner up for the title of Italian Capital of Culture for 2020
The British School of Casale is a Cambridge Assessment English Authorised Centre (IT050) for the entire suite of Cambridge Exams and has currently 8 Speaking Examiners.The school courses offer learning outcomes linked to the Common European Framework in order to provide its students with skills and competences that can be profitably utilised and recognised across Europe and elsewhere. It is legally recognised to operate as a private language school by the Ministry of Public Education, Universities and Research (MUIR). It is also fully accredited by the said ministry to be a centre for vocational training courses for public school teachers. It is fully iso9001:2015 compliant.
Our courses range from General English, Academic English to Business English and includes the whole range of Cambridge English Exams from YLE to Proficiency, as well as the Business English Certificates and IELTS. It also offers vocational and non-vocational training for adults using European Social Funds.
Our children and teenage courses are a strongpoint. We believe in an active and dynamic methodology applied to children's classes. This is why we work a lot with state schools in Casale and in the nearby towns. Our teachers work throughout the year in classes starting from kindergarten straight through to higher secondary school. We also teach courses in state schools financed by the PON European funds.
Company courses and Business English courses are organised throughout the year.