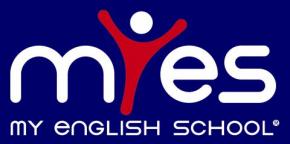 My English School
Firenze, Italy
My English School is a ground-breaking English school based in Italy, and now also France, founded in 2011.
Our schools are student-centered, with flexible courses, objective-based learning, a young dynamic teaching team, and a fun social-life for teachers and students, all within a big open space.

We combine technology and innovative communicative, face to face learning with qualified teachers from all over the English-speaking world. Students prepare for their lessons online beforehand, and check their learning after each lesson with a digital book. We make use of multimedia in the classroom to improve the communicative learning experience.
Every member of our teaching team has a professional development program, with regular looking back looking forward meetings, a training plan, and plenty of opportunity to observe and be given feedback on teaching. We work as a team to improve, train each other and add skills to ensure no teacher is standing still.