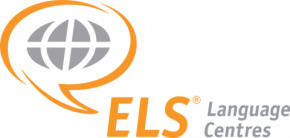 ELS Language Centre, Malaysia
Subang, Malaysia
About ELS Malaysia
ELS Malaysia was established in 1990 and is a franchise of the US-based ELS Language Centres.
We specialise in teaching Academic English, test prep programmes such as TOEFL and IELTS and work place English.
Since 1990, ELS Language Centres Malaysia, has built a reputation as being one of the best English language training providers with a network of instruction centres in Subang Jaya, Johor Bahru and ELS@UPM.
In addition to top class teaching and learning facilities, we are dedicated to providing excellent student services.
The ELS Intensive English Programme Certificate (CIEP) is recognised by many top Malaysian higher learning institutions.
We teach English to more than 3,000 students a year.
Among the awards ELS Malaysia has received include:
Brand of the year award (2014-2015National Award)
5-Star Quality Standards Award (2015 MOE)
Education Excellence Award (2015 NAPEI)
Malaysia Language centre of the Year (2016 Frost & Sullivan)