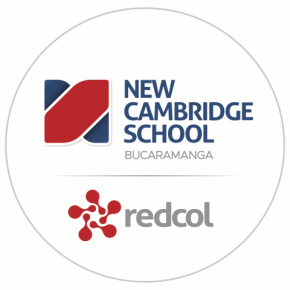 Redcol
Floridablanca, Colombia
Fundada en 2013, Redcol es una organización privada que cree en el potencial de la niñez y la juventud para transformar la sociedad en un mundo mejor y por ello brinda educación de calidad, con estándares globales y valores universales como derecho fundamental que forma seres integrales.
Redcol is a network that currently groups nine schools in seven cities in the country, with more than 6,200 students. It is the result of a journey traveled by educators and entrepreneurs from different sectors, who believe in education and in the formation of integral beings to be able to assume the destiny of Colombia and Latin America.
Redcol is a project in constant construction to which only schools are added that have a differential offer, a permanent willingness to co-create and a higher good that is to constantly improve and update education as a vehicle for development.
It was born as a family legacy of more than 50 years and as a commitment to positively impact the destiny of Colombia and the Latin American region.
Una de las metas que se planteó desde la fundación fue consolidar una red educativa líder en Colombia y América Latina que impulsara modelos educativos de calidad pero con diferentes enfoques, metodologías y fortalezas, para garantizar el derecho a la educación de todos los niños, de acuerdo con sus necesidades, potenciales y deseos.