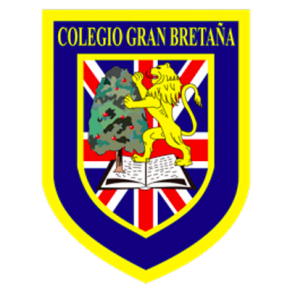 Colegio Gran Bretaña
Bogotá, Colombia
Colegio Gran Bretaña is a highly prestigious, private, co-educational, international day school (Nursery – Year 13) serving a predominately expatriate student population representing some 35 nationalities. CGB currently has over 559 students on its roll. The school follows the International Primary Curriculum (IPC) up to Y6, the International Middle Years Curriculum (IMYC) in Years 7 to 9, the International General Certificate of Secondary Education in Years 10 and 11 and, the International Baccalaureate Diploma Programme in Years 12 and 13.
CGB is committed to holistic, personalised and inclusive education. A challenging curriculum is offered through small class sizes in which the medium of instruction is English as a first language. Diversity is embraced and celebrated in a caring and safe environment that fosters both excellence and equity.
CGB is internationally accredited by the Council of International Schools and the New England Association of Schools and Colleges and is a member of the Round Square Association of Schools.
ISCE (Indice Sintético de Calidad Educativa) : 8.6
Ranking Col-Sapiens 2016: AAA+
University Placement
99% of CGB Graduates have gone on to attend a 4-year university course both in Colombia and abroad.
Why CGB?
Because Colegio Gran Bretaña:
Believes in a personalised, holistic and international education for all of its students.
Offers a dynamic, evolving curriculum that is at the forefront of the latest developments in educational research.
Has a highly inclusive philosophy.
Offers a safe, caring and multicultural environment.
Has a total student population of 561 students and an average class size of 18 pupils.
Promotes national and international excursions.
Has a student:teacher ratio of 6 : 1
Is a No Bully Zone
Is the only school in Colombia with an ICELT (In-service Certificate in English Language Teaching) accreditation.
We are the only truly international school when one takes into account the curricula, the students, and the staff body, with 39 different nationalities.
Offers an innovative co-curricular programme.
The medium of instruction is English as a first language after Year 1, and the curriculum is delivered by qualified, foreign teachers who are first language English speakers.
Offers Spanish and Colombian Social studies at different levels responding to pupils' diverse needs.
Was the first school in Colombia to obtain a double international accreditation: NEASC and CIS, complying with international quality standards of education.
Is a Round Square School, providing opportunities of adventure through international service.