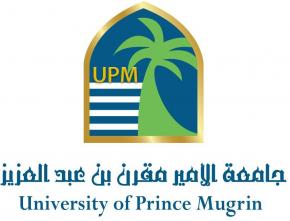 University of Prince Mugrin
Madinah, Saudi Arabia
Established in 2014 as AlBayan Colleges and now transformed into University of Prince Mugrin (UPM) has since taken on the role to be one of the top leading institutions of higher education in Saudi Arabia. UPM is firmly committed to excellence in teaching, learning, and research and to developing leaders in many disciplines who will make a difference in the world.
UPM prides itself on being the only University to offer a cyber security degree program in Saudi Arabia. Currently, the University offers degree programs in engineering, computer science, forensic science, business and management. The undergraduate degree programs at UPM provide students both a solid foundation of theoretical knowledge and the practical skills required in the real world. Our faculty members are continuously engaged with teaching and research in order to push the boundaries of students' knowledge.
Not only has UPM quickly gained reputation as the main driver for delivering a world-class education but it is also considered one of the most diverse universities in the Kingdom. Like its students, the staff and faculty consist of Saudis and non-Saudis from all walks of life.
UPM strives to attract and retain professionals who are highly qualified and experienced. The University recruits employees from various English-speaking countries to ensure each department avails a wealth of professionals with rich cultural diversity and training backgrounds. Our faculty members possess strong academic credentials and bring a significant professional experience to the university. All faculty members are carefully selected and they are outstanding scholars in their respective fields.