Teach in Brazil for an opportunity to experience South American culture while teaching English in international schools. Boasting a multicultural population, modern cities, and over nine thousand kilometers of beaches, working in Brazil is a unique way to explore the tropics.
Teach English in Brazil
Many private international schools in Brazil offer teaching jobs abroad each year. Teachers in Brazil will receive salary and benefits based on their qualifications and experience. Elementary, middle, and secondary school teaching jobs in Brazil are open to licensed teachers with at least 2 years of experience at the appropriate level, as well as a BA/BS degree in a relevant area of concentration. All candidates that wish to be considered for jobs teaching abroad in Brazil must be flexible and must have excellent communication skills.
International Private Schools in Brazil
Licensed teachers can expect to earn a competitive salary living in Brazil while working in international private schools. Typically teachers will be working with a Brazilian counterpart in the classroom using student-centered teaching techniques. Educators who teach English in Brazil – often by providing English-language instruction in a variety of subjects – work towards developing English language competency with Brazilians.
If teachers have an expressed interest in themselves receiving language instruction in Portuguese, the international private schools generally offer a comprehensive staff orientation and Portuguese language acquisition programs. Opportunities for professional development and in-service training are also available.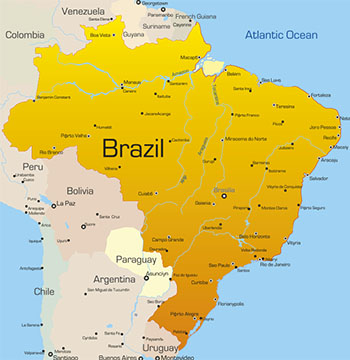 Living in Brazil
Outside of their time in international private schools, teachers will have recreational opportunities to explore this beautiful region of South America. Brazil is the world's fifth-largest country, and its climate varies from tropical to temperate. Teachers living in the north of Brazil near the Equator can expect a much warmer climate, which is perfect for the prevalence of water sports in the country. Southern Brazil's more temperate four seasons allow its residents to enjoy pleasant temperatures for the majority of the year.
Food and Entertainment in Brazil
As one of the most multicultural countries in the world, Brazil's food was inspired by the mix of European, African, and Asian dishes brought over and subsequently evolved by immigrants over the course of its 500-year history. Such diversity is reflected in its population, and teachers living in Brazil will notice the ethnic diversity of Brazil's residents.
Tourism is a booming industry Brazil, so there is no lack of entertainment venues or historic destinations to check out. The iconic "Christ the Redeemer" statue in Rio de Janeiro is Brazil's most recognizable landmark, but paradisiac beaches and stunning mountain ranges offer natural sights to see as well. For those who enjoy an active nightlife, Brazil's cosmopolitan cities are world-renowned.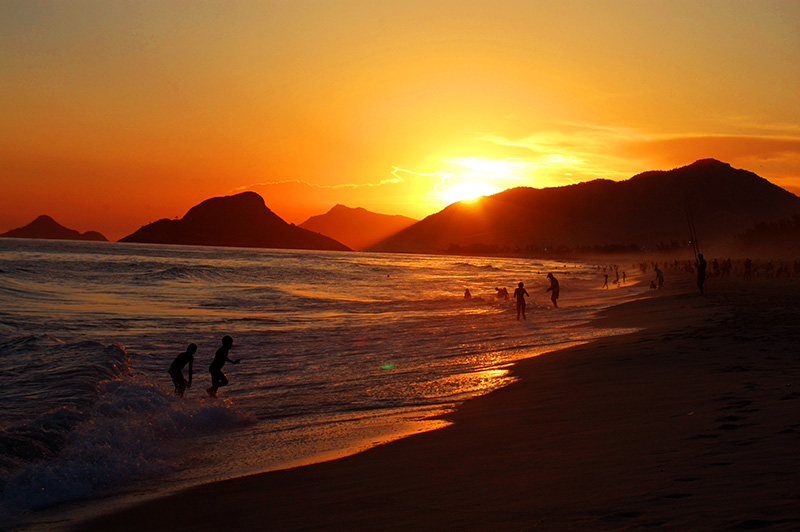 Qualifications for Teaching Jobs in Brazil
Candidates for teaching jobs in Brazil must meet the following criteria:
2 years of experience at the appropriate level, as well as a
BA/BS degree in a relevant area of concentration
Brazil at a Glance
Capital
Brasilia
Language
Portuguese
Population
192,376,496 (5th)
Currency
Real (R$) (BRL)
Government
Federal presidential constitutional republic
Major Religion
Christianity
Climate
Varied/Tropical
Quick Facts

88% of the population is literate
Largest Catholic nation in the world
Voting is compulsory for ages 18-65
There are an estimated 4 million species of plants and animals in Brazil
Brazil has the 10th highest number of vehicle owners in the world
Brazil is the largest country in Latin America
Have you considered teaching elsewhere in Central and South America?