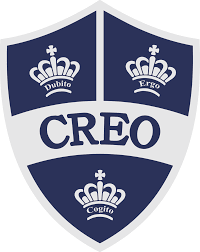 Featured Job
CREO English Academy Teacher for Elementary Students
Seoul/Gyeonggi, South Korea
Singled furnished housing provided or monthly housing allowance of 500,000 won (if you prefer)
Full reimbursement of a single trip economy class ticket to Korea
Elementary, Middle School
University Graduate, ESL Instructor
Requirements & Qualifications:
While experience is preferred, it is not a prerequisite. An applicants natural ability and motivation to learn and improve as a teacher are more key.
Applicants need to have some key skills and characteristics:
Outstanding communication skills
Be confident in their ability to help students improve their essays
Be creative and adaptable the same time as being organized and well-prepared for class
Able to relate to, empathize with, and stimulate children
Able to maintain a high standard of professional conduct
Able to manage time and schedule
Classroom management skills
Again, teaching experience is not required, but it is preferred.
However, our teachers need to be eligible for an E2 or F visa, so although we can help applicants through the process of acquiring the visa there are some prerequisites for that:
Applicants will need to have a bachelor's Degree in any subject from an accredited university.
Candidates must be a citizen from the U.S.A., Canada, the U.K., Ireland, New Zealand, Australia, or South Africa to be eligible for the required E-2, F-2, F-5, and F-6
Visa Required Documents:
Notarized copy of Bachelor's degree with an apostille
Clean FBI or national-level criminal background check with an apostille (issuance date must be less than 6 months old unless you have been in Korea since it was issued)
Valid passport that has a minimum of 6 months until expiration.
Monthly salary: 2.3 - 2.5 Mil won + Incentive monthly pay of 100-300 000KRW based on performance/workload
Housing: Singled furnished housing or housing allowance of 500,000 won (if you prefer)
Benefits: Inbound flight to Korea (reimbursement), severance payment (one month's extra salary for each 12-month contract completed), health insurance, pension contributions, 11 days paid vacation (You have some choice in which days), all national holidays off, free Korean lessons taught at a Korean academy but paid for by DYB for anyone interested, opportunities to re-sign the contract for pay increases well above what's typical (as well as extra holidays).
CREO Offline Elementary Program
Position Details:
School: Creo English Academy
location: Seoul: Daechi, Hanam, Songpa
Start Date: 2023 & 2024
Normal Schedule set up: 7 hr shift (1:30 pm prep / 2:30-8:30 pm class time)
Teaching age: Elementary Level
For these CREO positions, we are looking for both English-speaking teachers and Bilingual teachers. CREO teachers have their classrooms and typically teach around 80 students per week. Average class sizes are 10-12 students and students are divided by their age and proficiency level, ensuring that the teacher isn't juggling multiple leveled students within 1 class. We have a curriculum but there is plenty of space for teacher creativity and input into the lesson they teach, so you aren't an automaton going through pages of a book. Our teachers share a platform across campuses to contribute the materials they come up with for their lessons, which gives teachers a chance to input but also cuts down on workload, as we can all benefit from each contribution.
Immersive Elementary Education
CREO is an after-school academy that specializes in immersive English education for students from first through sixth grade. We have been rapidly expanding and currently have campuses in Daechi and Songpa, with a third one just opened in Hanam . At CREO, we provide our teachers with individual classrooms, allowing them to create unique and engaging learning environments for our students.
Our teaching model is what we call 'the Circular System' which is a more intergrated approach to language acquisiton. Native English speakers pick up langauage with familiarity of vocabulary they hear and see used them around them. Children see and hear their mothers and fathers, their siblings and relatives and neighbours using language and they pick up on that and start to reciprocate. We aim at replicating this natural process. Instead of treating speaking, listening, reading and writing as separate entities, using different books and topics for each, and having students memorize vocab, which is what so many academies do, we intergrate them using one topic. Our Korean teachers study the topic first with our students (they teach in English), and they focus on the receptive side - the listening and reading and grammar. The students become familiar with meaning and pattern of usage. The Native teachers focus on the productive side of speaking and writing - getting students to apply what they previously understood only in theory. We us a Switch Teaching method, which involves students switching teachers and classrooms halfway through their lesson, so both the Korean teacher and Native teacher are homeroom teachers. This exposes them to two different teaching styles and allows them to develop a more natural and holistic approach to the English language. Our curriculum is designed to expand our students' English abilities and help them gain language proficiency. It's less about helping them survive as a tourist and more about them being confident and comfortable with the English language. 
We are committed to providing a high-quality education to our students, with a focus on fostering a love of learning and developing English proficiency. We believe that our innovative teaching model, dedicated teachers, and immersive curriculum set us apart from other English academies and provide our students with the best possible learning experience.
Please note that Teach Away provides information on behalf of schools and cannot accept liability for information provided or policies schools may adopt. Be sure to verify all details that apply to you, and check for the latest visa and work permit requirements. For any questions regarding job postings, please contact the school directly. Teach Away believes in diversity and inclusivity, and that everyone deserves to be treated with respect and be considered fairly and equally for employment. We ensure all schools we work with adhere to our pledge to promote inclusivity and diversity in education and recruitment practices.