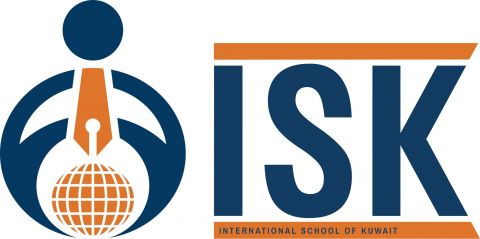 Featured Job
Middle/High School Physical Education & Sports Teacher
International School of Kuwait - An Al Ekhlas International Education School
Annual flights to and from home country
Elementary, Middle School, High School
Bachelor
5 years of teaching experience
Physical Education; Sports; Health

Teaching Credential/License
Master's degree in Education highly preferred
Proficiency in the Arabic language preferred but not required (willingness to take classes leading to proficiency)
We offer a competitive salary in line with international standards, a generous benefits package and ongoing meaningful personal and professional development opportunities.
Reporting to: Secondary School Principal
Job profile
Seeking talented innovative progressive educators to develop an invigorating safe, supportive, and stimulating learning ecosystem in a state-of-the-art purpose-built facility. The ideal talented individual should be empowered to make the greatest positive impact on the community, embrace all learners within his or her learning environment, promote inquiry through questioning while employing the Socratic method, be principled, and be committed to the well-being of self and students.
Description of position
The International School of Kuwait (ASK) is seeking inspirational Middle and High School Physical Education and Sports Teachers who can develop the vision and mission while implementing a rich curriculum, which lies beyond the traditional scope of education.
The ideal candidate will be an experienced Middle or High School Teacher of Physical Education and Sports who has a record of ensuring high academic performance for his or her students in a diverse, language-rich environment. He or she will be skilled at forming and maintaining relationships with a broad range of individuals and across areas of difference such as cultural background, linguistic heritage, race, socio-economic status, and family structure. Teachers are responsible for planning the indoor and outdoor classroom environments to provide a positive, creative and stimulating context for learning and teaching built on a climate of trust and teamwork by being fair, consistent, caring, respectful, and enthusiastic. Prospective teachers should be passionate to work in this incredibly diverse community with cultural competence and placing an emphasis on integrity, well-being, inquiry, empowerment, inclusivity is a requirement.
The duties and responsibilities of an ISK Middle/ High School Teacher, include:
Following the School's philosophy of child and adolescent development to promote the physical, social, cognitive, emotional, and spiritual growth of students
Planning and executing a clearly defined environment that is arranged to promote independence, foster decision-making, and encourage initiative and involvement
Creating dedicated learning centers for creative and innovative thinking
Creating a classroom that promotes and reflects inquiry of the world in which the students live
Creating displays that document the students' learning process and creativity
Observing the students and documenting their progress to plan further learning and to evaluate and assess their development
Engaging students in learning by using a variety of contemporary teaching strategies to meet individual learning needs
Supporting and enhancing student learning through the use of digital integration and technology
Having daily discussions with members of the teaching team along with scheduled weekly team meetings to coordinate work and strengthen collaboration
Establishing an inspiring, respectful, positive, safe student-centered environment that is conducive to learning
Developing and using a variety of formative and summative assessment strategies to guide teaching and learning, while catering to individual students' needs
Providing meaningful and constructive, honest and regular feedback to students about their learning and progress
Keeping parents informed of children's progress by maintaining records of academic performance, attendance, and participation
Reporting on all elements of student development at student-parent-teacher conferences
Developing and presenting lesson plans by using a variety of teaching models (Pathways to Teaching) and techniques (Pathways to Learning)
Maintaining good disciplinary order and child safety standards in the classroom, on the school's campus, and while on bus and vigilance duties
Maintaining a safe, secure, and healthy educational environment on campus and educational visits
Updating professional knowledge by attending regular faculty meetings, participating in educational opportunities, reading professional publications, maintaining professional networks, and participating in professional organizations that result in enhancement of student learning
Using the school's student information system to keep and maintain records and to facilitate communication
Ensuring the classroom physical layout maximizes learning and collaboration while providing a safe and nurturing environment
Facilitating learning through a range of strategies, in individual, small, and large group settings in a positive and differentiated learning climate
Participating in the implementation and review of the curriculum
Taking on ad hoc tasks as negotiated by the Middle or High School Principal
Maintaining a commitment to professional ethics, international-mindedness, and the school's vision, mission, and core values
Aligning student assessment with expected learning outcomes and the school's Assessment Policy
Supporting all school policies and procedures
Leading community initiatives to develop and build a sense of equity and inclusion within the school while maintaining a strong sense of community among staff, parents, and students
Application for position
All applicants in the talent pool must provide a Letter of Interest that addresses the duties and responsibilities for the desired position. In addition, a curriculum vitae/ résumé must accompany the Letter of Interest and three references must be provided, one of which must be the applicant's current employer. References will not be contacted until a firm Offer of Employment is made.

For teaching positions: Philosophy of Teaching will need to accompany all CVs/ Résumés.
Al Ekhlas International Education and the International School of Kuwait are committed to safeguarding the welfare of children and young people and expect the same from all of their employees. All new employees will be subject to enhanced pre-employment clearance, including identity checks, criminal background checks, qualification checks, and employment checks to include exploration of any gaps in employment history and two satisfactory employment checks.
Mahboula-campus (American-inspired and British-inspired curricula).

The International School of Kuwait (ISK) opened in September 2020 during the COVID-19 Pandemic online. The School will be located in Mahboula, Kuwait, and offers a dual set of curricula: American-inspired and British-inspired curricula. The ISK Mahboula-campus is a modern state-of-the-art, 29,400-square-meter facility. The school is a part of the Al Ekhlas International Educational Group (AIE), which was launched in April 2019.
AIE boasts 12 schools and 21, 000 plus students in its network, across Kuwait, Egypt, Muscat, and soon to be London and Boston. The development of ISK started in March 2019 under the auspices of the International Schools Executive Director. The ISK Mahboula-campuses was completed in September 2021 for its first group of students to enter in October 2021 during its second year of operation. 
ISK Mahboula-campus accepts students from Preschool/ FS2 (age 2.5 on 1st March) to Grade 12/ Year 13 (age 17 on 1st September).  The School offers students the opportunity to study through to Grade 12 and Year 13.  There are currently 187 employees needed to deliver a very polished and quality product to its students, of which 150 are educators.  
The School is a split campus offering world-class education to all students. Each curriculum, section dependent, will be inspired and strongly influenced by American or British Standards, but will also have its unique flair.  Students starting in KinderZone™ benefit from a curriculum that inspires them to harness and pursue their talents while still benefiting from a holistic liberal arts education.
The customized learning ecosystem will encompass deep-language learning, visual and performing arts, scientific and mathematical problem-based learning, well-being, and mindfulness, all using an innovative approach we call FUSION!  ISK aims to create the quintessential renaissance student, who will be able to thrive in any context after graduation.
Live-to-Give, the service learning program, aims to instill in all ISK students the importance of giving back to their local, national, and global communities. We are all guardians of this unique environment we call planet Earth, and the embedded ethos is that we must each take our responsibility seriously to have the greatest impact. 
The School is accredited by and affiliated with the Kuwait Ministry of Education, COGNIA, College Board, UCAS, Cambridge University Press (CUP); Cambridge Assessment International Education (CIE); Pearson (formerly Edexcel); and The Educational Collaborative for International School (ECIS).
The School is currently embarking upon and has completed the initial phases of applications for candidacy for a range of other accrediting bodies and academic affiliations such as the New England Association of Schools and Colleges (NEASC); British Schools in the Middle East (BSME) just to name a few.
Please note that Teach Away provides information on behalf of schools and cannot accept liability for information provided or policies schools may adopt. Be sure to verify all details that apply to you, and check for the latest visa and work permit requirements. For any questions regarding job postings, please contact the school directly. Teach Away believes in diversity and inclusivity, and that everyone deserves to be treated with respect and be considered fairly and equally for employment. We ensure all schools we work with adhere to our pledge to promote inclusivity and diversity in education and recruitment practices.